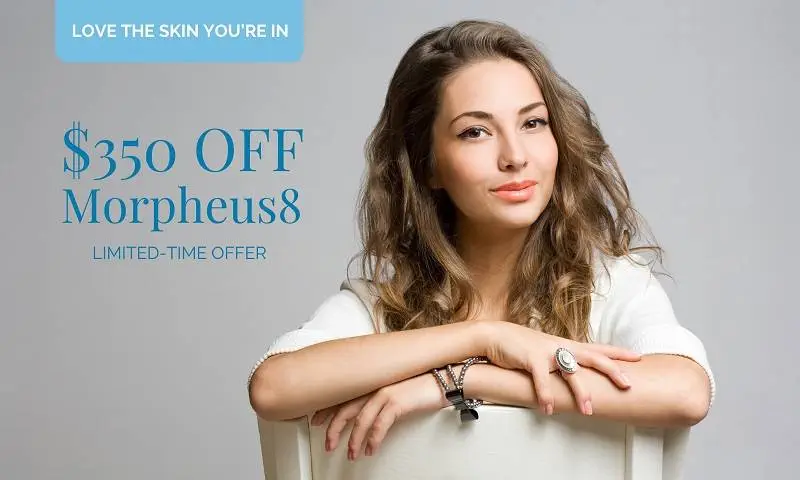 Treats
Fine lines
Scars
Acne
Sagging
Safe For
Results
Brightens and tightens
Smooths texture
Lifts eye and neck areas
Evens coloration
Provides a more youthful complexion
Builds and repairs collagen
Virtual and in-person consultations complimentary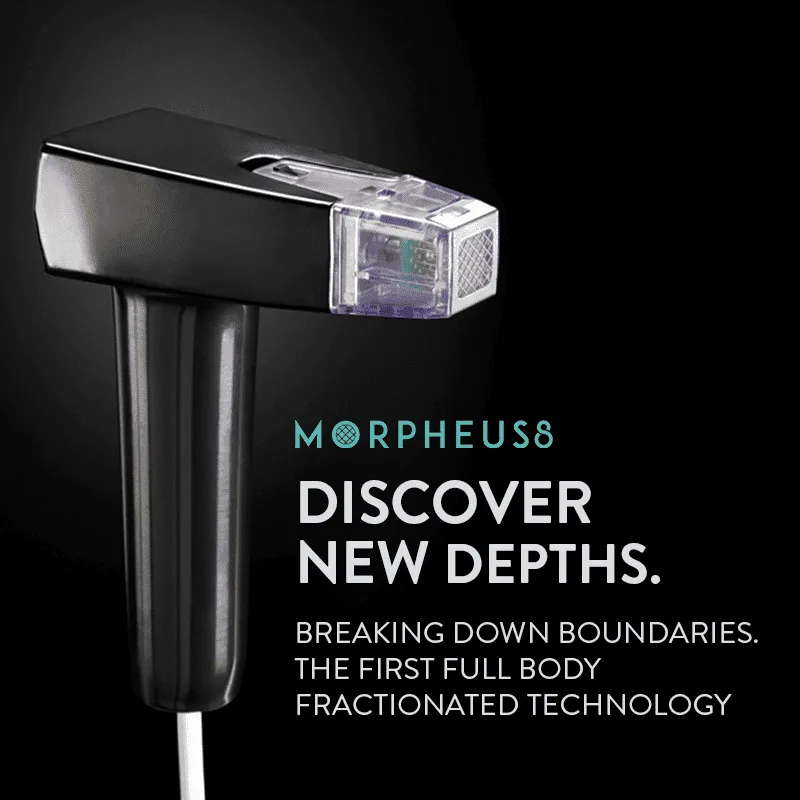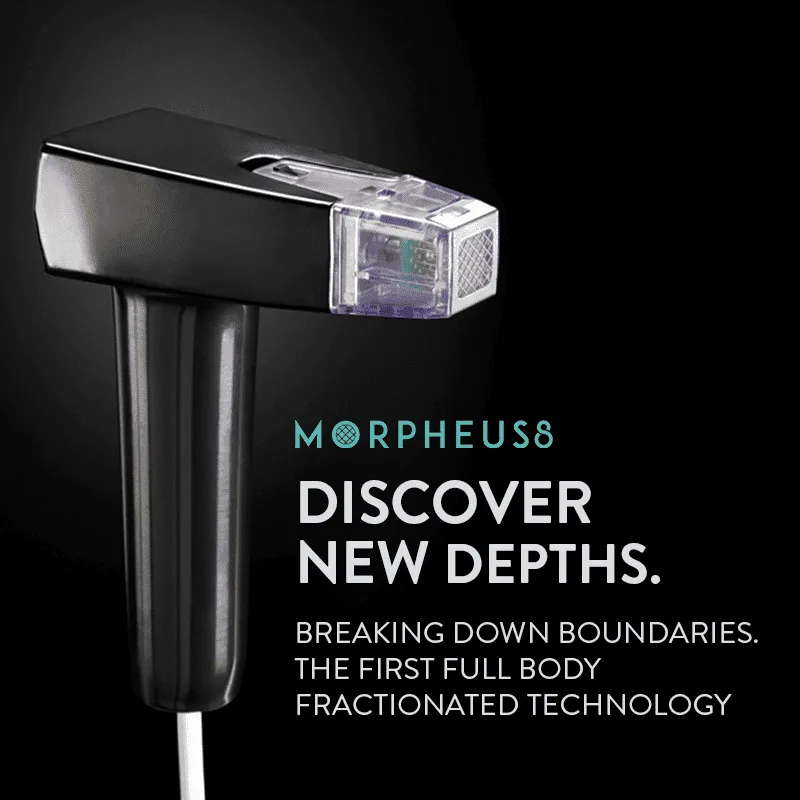 Treats
Fine lines
Scars
Acne
Sagging
Safe For
Results
Brightens and tightens
Smooths texture
Lifts eye and neck areas
Evens coloration
Provides a more youthful complexion
Builds and repairs collagen
Virtual and in-person consultations complimentary
Limited-Time Offer: $350 Off Your Morpheus8 Treatment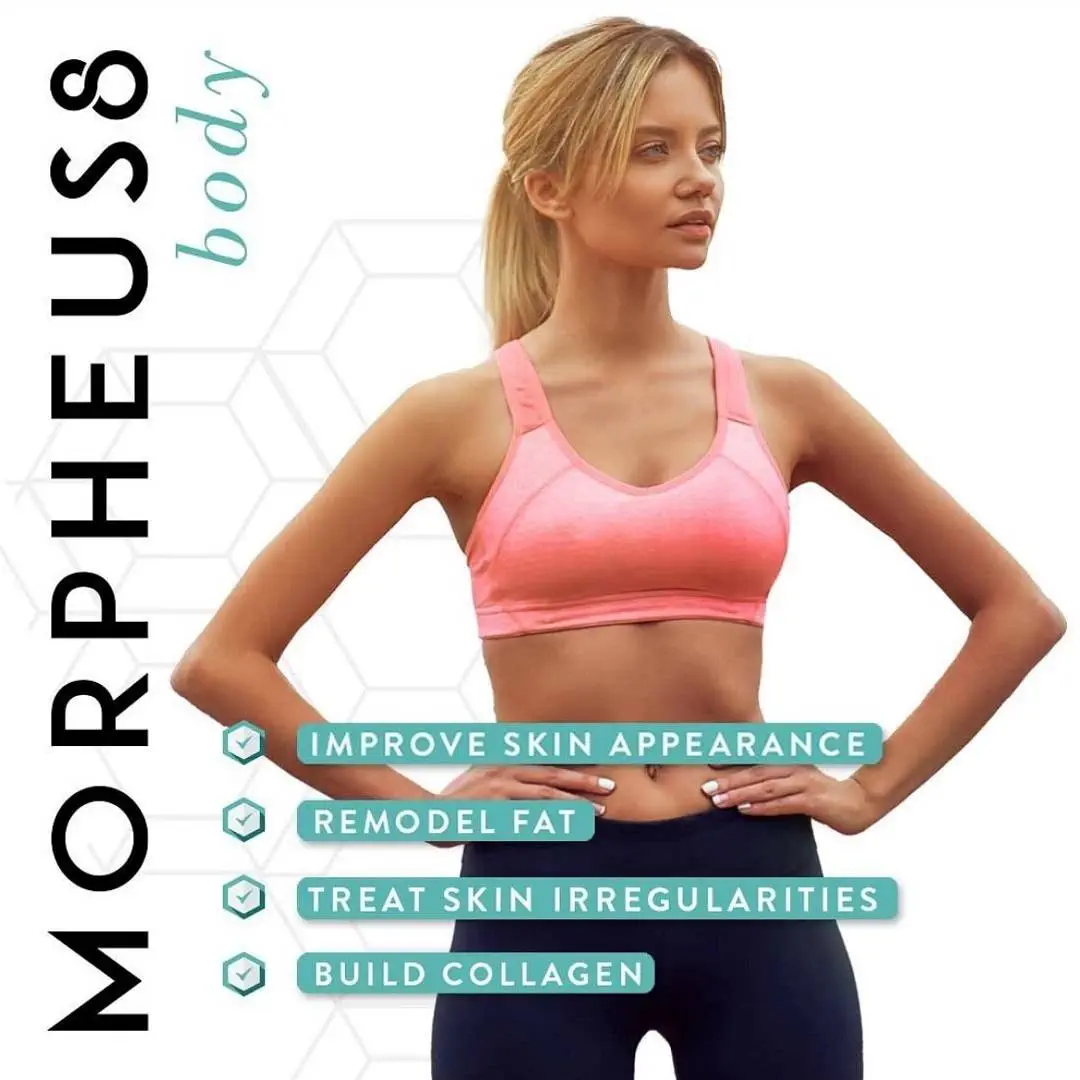 About Morpheus8
Morpheus8 is a device that uses radiofrequency energy to contour and remodel your face and body. This Morpheus8 microneedling is done in our Buckhead and Alpharetta offices via subdermal adipose remodeling, meaning that heat is penetrated under the skin to mold and morph aging features so that they appear more youthful.
Morpheus8 is minimally invasive but is specifically designed to target the deeper layers of your skin. It stimulates collagen production in the dermis, the middle layer of your skin containing hair follicles, glands, and nerve endings. The deep fractional radiofrequency treatment allows for collagen remodeling that improves skin appearance and reduces skin irregularities. The building blocks in your skin reorganize themselves in a natural anti-aging process.
For our Buckhead and Alpharetta clients, Morpheus8 microneedling can penetrate skin tissue up to eight millimeters and is programmable for both face and body fractional treatment. Morpheus8 is also able to remodel all skin tones with minimal risk of inflammation and hyperpigmentation post-procedure.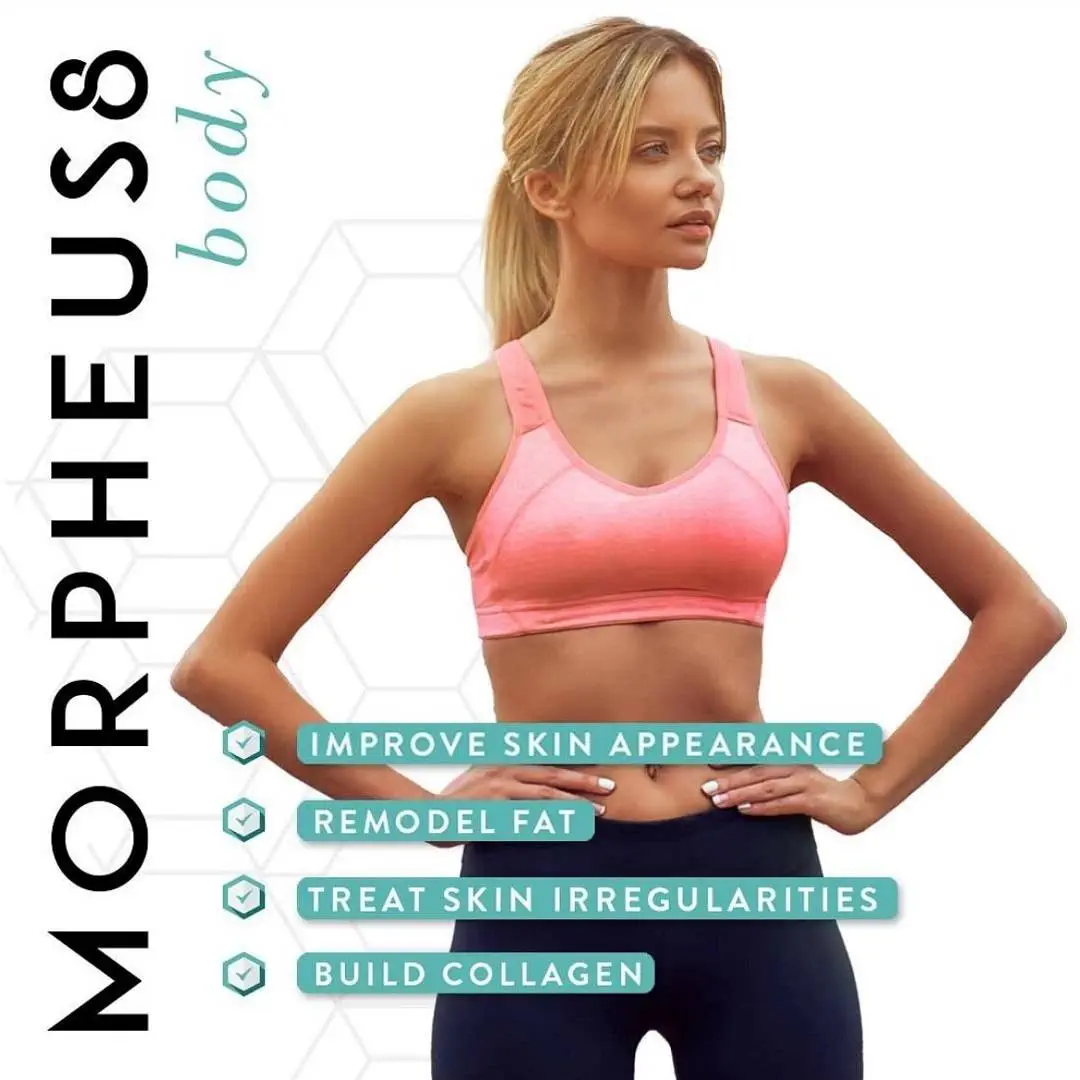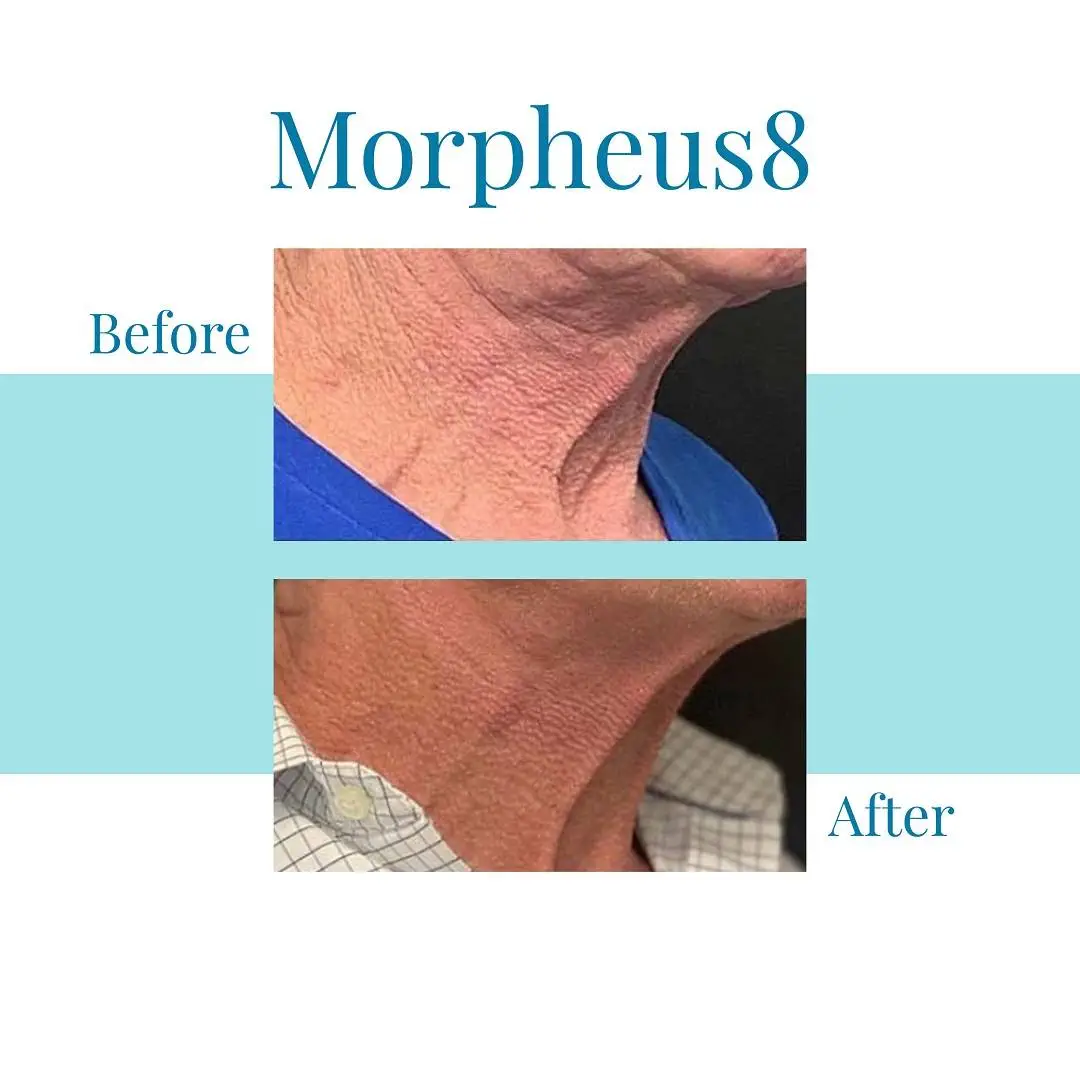 How Does Morpheus8 Work?
With age, skin can lose its elasticity, leading to wrinkles, lines, and sagging. Using targeted radiofrequency energy to remodel and rebuild collagen, Morpheus8 can treat skin concerns on both the face and body, including the abdomen, legs, buttocks, arms, hands, jowls, chest, and neck. The resulting effect is plumper, firmer, tighter, and smoother skin in as few as one to two sessions.
In addition to skin tightening, Morpheus8 is FDA approved as a Subdermal Adipose Remodeling Device and is the first and only device to diminish fat in delicate areas. For our Buckhead and Alpharetta clients, Morpheus8 is great for melting away extra fat underneath the chin and can even target larger areas such as cellulite on the thighs and buttocks. Postpartum abdominal laxity is another area that Morpheous8 can improve, which, for our Buckhead and Alpharetta clients, is like a mommy makeover without the surgical downtime.
What Areas Can be Treated?
In our Buckhead and Alpharetta offices, we use Morpheus8 to treat many skins areas with wrinkles and scarring that could benefit from subdermal renewal. The face and neck are the most common areas, but many people receive treatment on their abdomen and arms. Other treatment areas include the chest, legs, and buttocks.
No matter what area you are having treated at our Buckhead or Alpharetta office, Morpheus8 improves skin complexion and texture for a more radiant look and feel.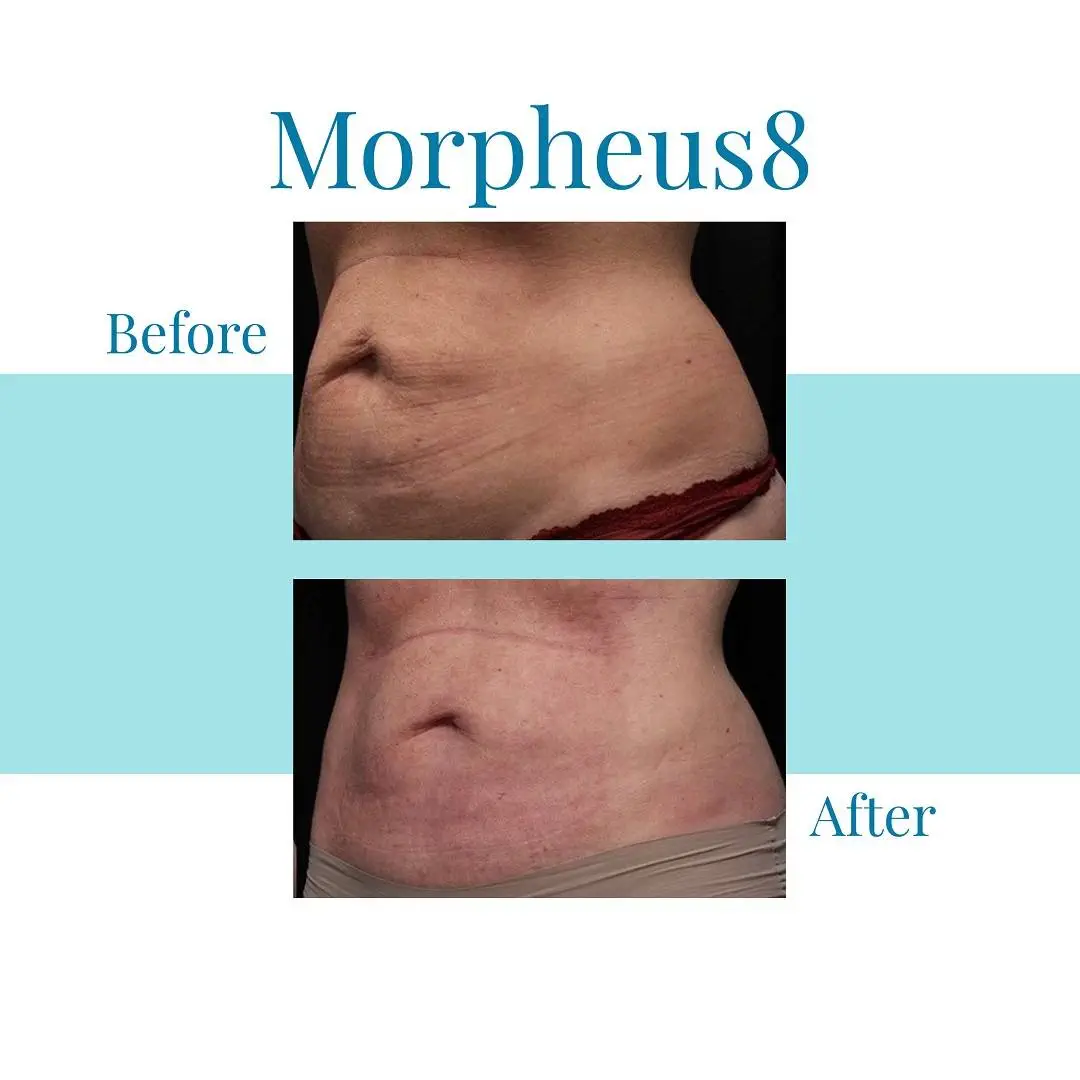 What are the Benefits of Morpheus8?
Morpheus8 allows our Buckhead and Alpharetta clients to experience the benefits of a facelift without the need for surgery. It is the perfect treatment for clients looking for gradual, scarless skin correction. This advanced microneedling treatment penetrates deep into the skin and fat to rejuvenate aging facial features.
The main benefits of Morpheus8 include:
Increases collagen production: Morpheus8 introduces a new way to build collagen in the face. After the age of 20, the dermis layer produces 1% less collagen each year. Morpheus8 induces collagen production for our Buckhead and Alpharetta clients, resulting in firmer, fuller, and younger-looking skin.
Diminishes fine lines and wrinkles: Morpheus8 can be used to improve aging around the eyes, mouth, and forehead. Following your treatment, you will see noticeably tighter, brighter, and smoother skin with fewer lines and wrinkles.
Lifts and tightens loose skin: Like a facelift, Morpheus8 can reduce sagging around your neck, chin, and jowls. It can also help remove excess fat from the arms, bra line, and other areas.
Minimizes acne scarring: Morpheus8 can be extremely effective treatment for our Buckhead and Alpharetta clients with acne. The treatment can shrink or shut down the oil glands under the skin, preventing excess skin oil production that leads to acne. It can also treat acne and acne scars that form after your acne has healed, reducing the appearance of acne scars by up to 50% and smoothing out the skin's overall texture.
Fades stretch marks: Stretch marks affect many people and can form on the abdomen, buttocks, breasts, and thighs. Morpheus8 can help eliminate stretch marks by breaking up the scar tissue and fibrous tissue, leading to firmer skin with better elasticity.
Reduction in treatment and recovery time: Because the radiofrequency technology can target skin tissue at multiple levels, there is a reduction in treatment and recovery time. Morpheus8 causes little disruption to the skin surface, which results in less downtime compared to ablative laser treatments.
Safe on most skin types: Morpheus8 is safe to use on all skin types up to and including type VI with minimal risk for post-procedure complications such as inflammatory hyperpigmentation. It's also proven to reduce wrinkles and rebuild collagen in all skin types as well.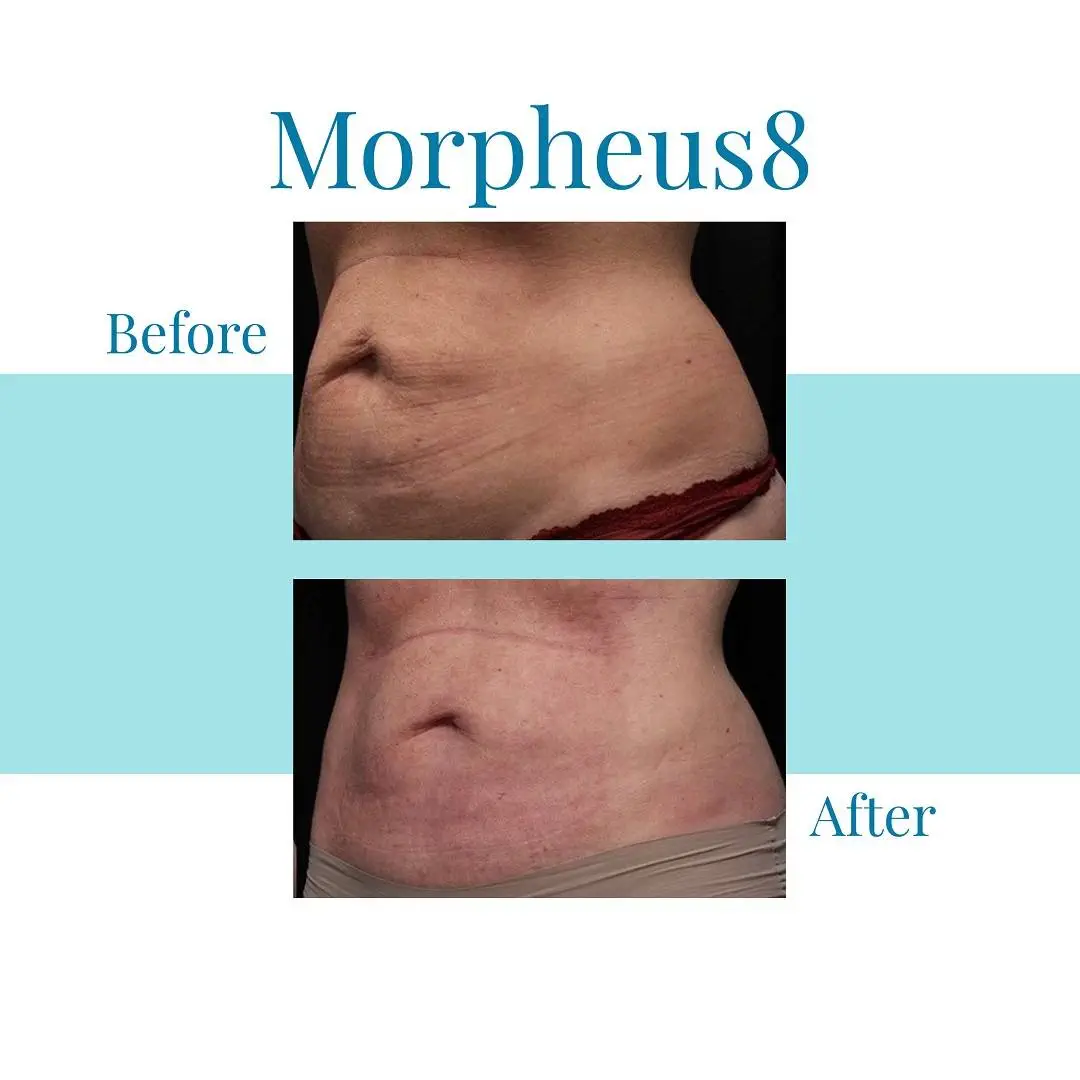 Preparing for Your Morpheus8 Treatment at Our Buckhead or Alpharetta Office
Depending on your treatment regimen, you should expect at least one to three Morpheus8 treatment sessions at our Buckhead or Alpharetta office. You'll need to avoid direct sunlight and prolonged sun exposure for at least three days before each treatment. Make sure to keep the treatment area clean leading up to receiving Morpheus8, especially if your face or neck is being treated.
On the day of your Morpheus8 treatment session at our Buckhead and Alpharetta office, avoid putting on any skin moisturizers, such as lotion or oils. During the procedure, Morpheus8 will heat the deep layers of your skin in a controlled manner to revitalize and rebuild the collagen. Microneedling involves inserting tiny needles into your skin, so your Bella provider will use a numbing cream and will discuss pain relief options with you.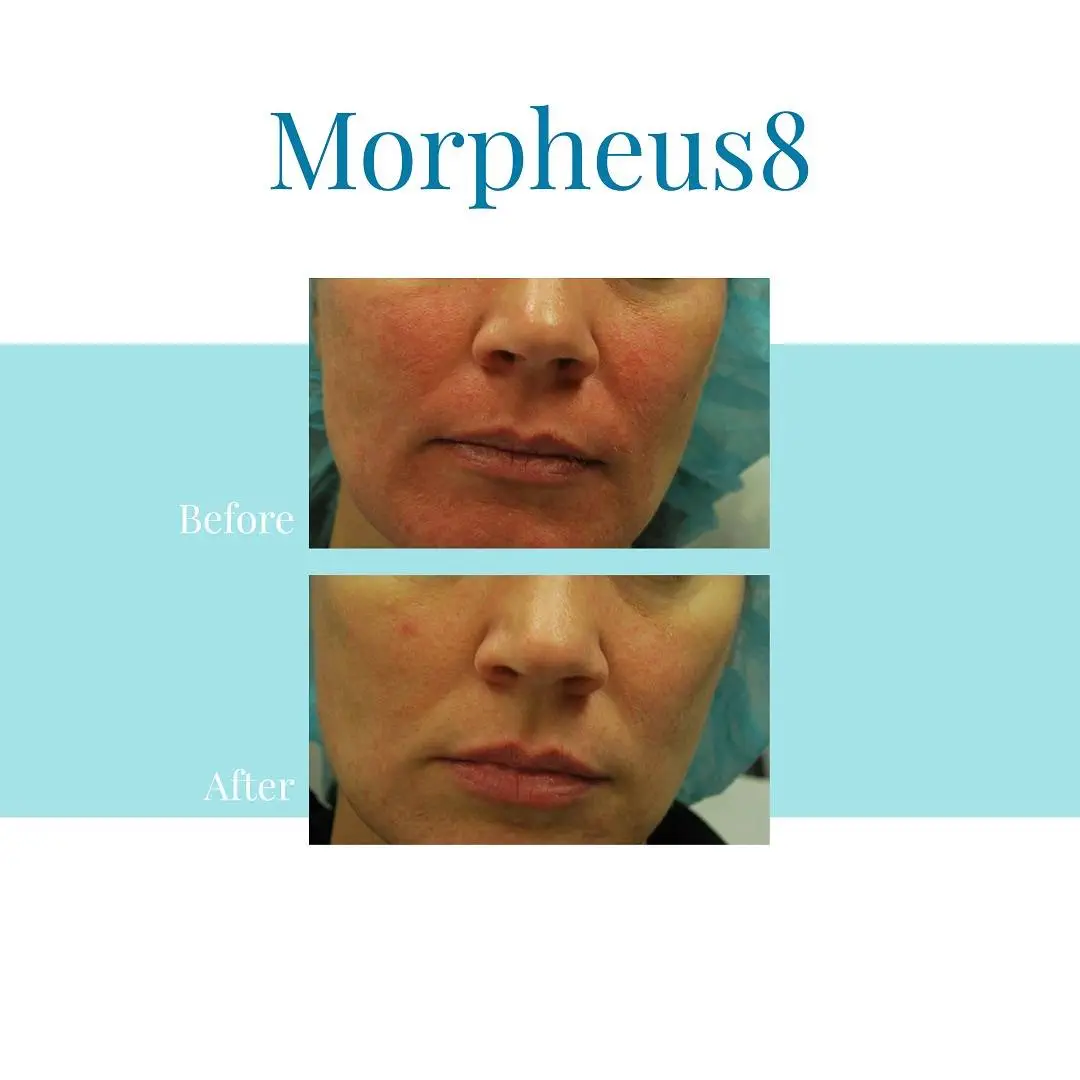 Recovery and Post-Treatment Care
After receiving a Morpheus8 treatment, you will experience some swelling and redness at the treatment area. It may also feel like you have a moderate sunburn with warm and tight skin. You may also experience flaky skin or even peeling, which is common. These symptoms usually last for three to five days.
Make sure to keep the treated area clean and moisturized. Wash your hands before touching the treated area, and use clean towels, rags, and pillowcases to avoid infection. If you are exposed to sunlight after treatment, apply sunscreen with a high SPF.
For most of our Buckhead and Alpharetta clients, visible results from a Morpheus8 treatment occurs within a few days, but the most noticeable results typically appear after three weeks. You will continue to see improvements with your skin up to three months after treatment, especially if you receive multiple Morpheus8 sessions.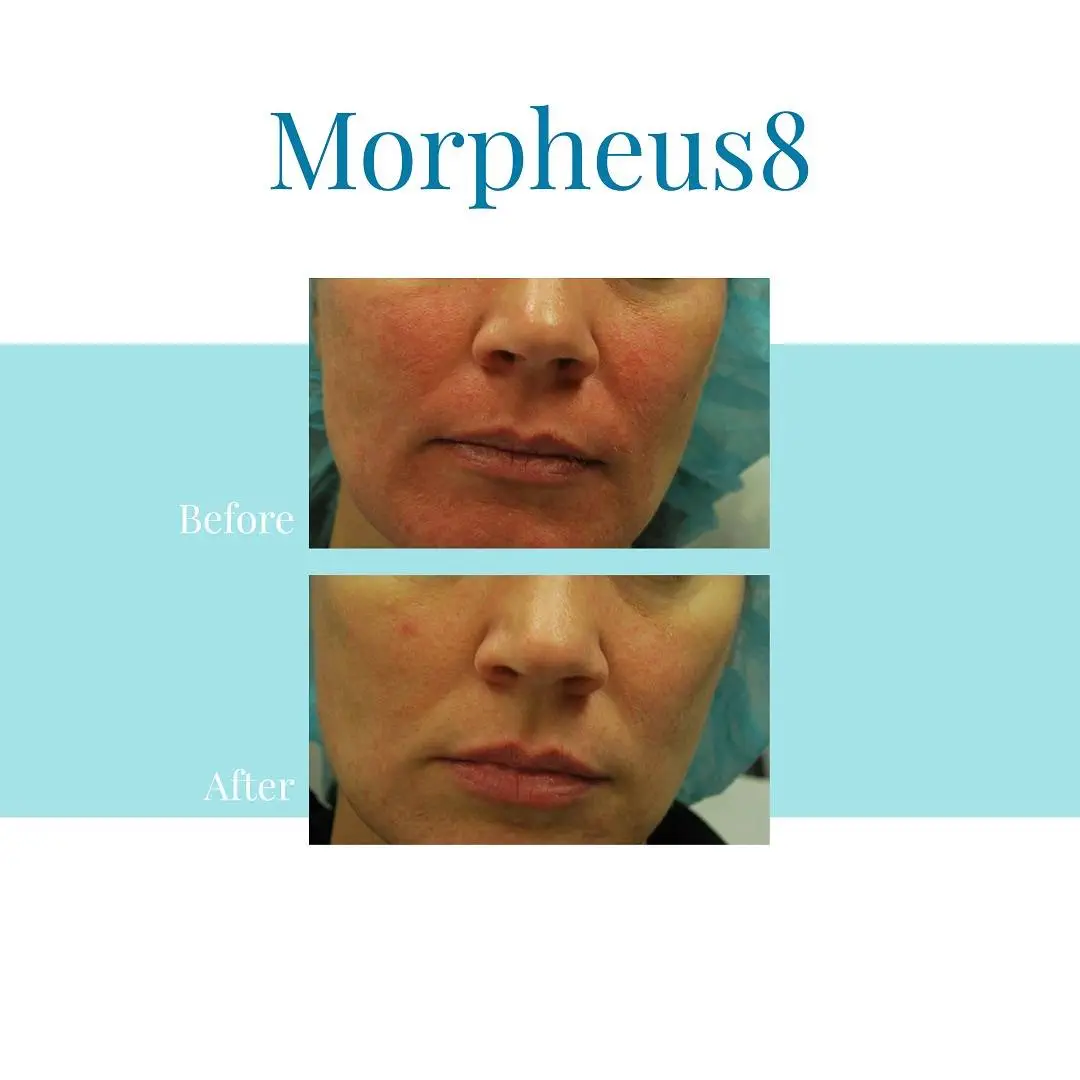 Request Your Complimentary Consultation and Get $350 Off Your Morpheus8 Treatment
How Does Morpheus8 Compare to Other Microneedling Treatments?
Morpheus8 has become a favorable option for our Buckhead and Alpharetta clients who are seeking microneedling treatments, because it provides a highly uniform effect. Compared to other anti-aging facial treatments, Morpheus8 causes little to no thermal damage to your skin.
There are other microneedling treatment options as well, including SkinPen microneedling, which is also offered by Bella. SkinPen is traditional microneedling and might be a terrific option if you're looking to improve common skin problems such as fine lines, acne scarring, stretch marks, hyperpigmentation, and other scars.
If you want to treat more delicate skin areas – such as around or under the eyes – then Morpheus8 is an excellent option for our Buckhead and Alpharetta clients. It can also tighten the skin and improve the appearance of cellulite in many areas of the body, including the face, knees, abdomen, and arms.
How Much Does Morpheus8 Cost?
A package of three Morpheus8 treatments is $3,000.
*Disclaimer: This site and its content have been published for information and advertising purposes only. Results are never guaranteed and vary from patient to patient. Bella Medspa takes no responsibility for the accuracy of the content. Please contact us to book an appointment for individual diagnosis and treatment plan.