Acne doesn't restrict itself to tormenting teenagers – it's an unwanted condition that can strike at any age or time. Luckily there are lots of things we can all do to soothe an outbreak or help prevent one in the first place. Read on to see what you can do at home and at Bella MedSpa.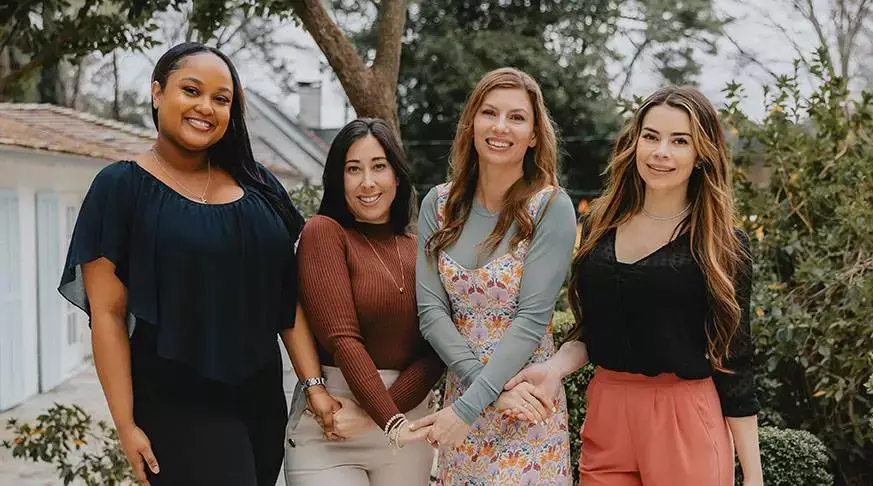 Fight Acne with Food!
Plenty of fruit, vegetables and water are all first steps towards healthier skin, but there are also foods you should avoid when fighting acne:
Sugar – Insulin spikes trigger the release of excess oil in the skin which can clog pores.
Eggs – Did you know that eggs are high in progesterone? It's a hormone that triggers acne, is hard to digest and can cause inflammation in the gut.
Alcohol and Caffeine – both of these stimulants can also cause inflammation
Be aware! Gut inflammation = Skin inflammation!
Go Acne Free with LED
Many patients tell us that their acne reduces during the summer months. This is due to the higher exposure of UV rays. You can get these type of benefits throughout the year by enjoying an LED facial at Bella or using an at-home LED facial device. We highly recommend blue or green LED to calm redness and kill acne bacteria. One thing you really need to avoid is heat. It is inflammatory to the skin, can trigger excess oil, swelling in the glands and clogging pores.
8 Steps To Acne Free Skin
There are a number of simple acne checks you can do at home and with us at Bella:
Avoid heat or rubbing and scrubbing on the infected area.
Change your pillowcase daily when you have active breakouts.
Create a sterile environment to reduce the spread of acne infection. This means having a clean washcloth, makeup sponge brush and pillowcase.
Apply a thick layer of Cortizone cream like a mask treatment on the infected area.
Take a Benadryl pill at night to stop the histamine response.
Avoid inflammatory foods and stimulants like alcohol, caffeine and sugar.
Avoid things like hot showers, hot yoga, sauna and steam rooms
Finally – come and see us at Bella for a comprehensive skin assessment and a custom-designed regime to calm and heal any active acne and minimize residual scarring or pigmentation.
Alethea's Top Acne Treatments
TCA Cross: One of Bella's miracle treatments to repair collagen and skin tissue in even the deepest of acne scars.
Ouchless Acne Laser Treatment: Ouchless is in the name because this treatment works without causing discomfort to clear, heal and prevent acne from the deep dermal layer to the outermost layer of skin.
IPL Photofacial: The IPL Photofacial is our "no makeup laser treatment" for a reason – it leaves skin spotless! The medical-grade, non-invasive treatment helps you regain an even skin tone reducing freckles, brown pigmentation and more.
Pixel Perfect: The Lux Pixel Perfect Laser Facial™ dramatically renews skin through a resurfacing treatment that removes and repairs years of sun damage, fine lines, wrinkles, scars and improves the appearance of pores.
Top Acne Products
iS Clinical Active Serum: Excellent for all skin types except hyper-sensitive, this powerful botanical serum does not have a drying effect on the skin.
iS Clinical Pro Heal: This powerful formulation significantly increases antioxidant protection while helping improve the appearance of compromised, blemish-prone, and aging skin.
Revision Papaya Cleanser: Papaya Fruit Extract lifts away impurities, gently polishes away dead skin cells, and nourishes skin with vitamins and minerals.
SkinCeuticals Phloretin CF: Designed for daytime use, the blend of phloretin, pure vitamin C and Ferulic acid improves the appearance of discoloration, fine lines and uneven skin tone.
Defenage 2-Minute Miracle Mask: Amazing skin-brightening in minutes with this Triple Enzyme resurfacing masque.
We look forward to seeing you soon at Bella!