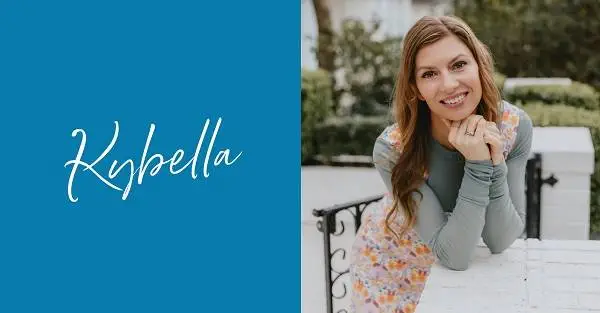 About Kybella
Kybella is the only injectable approved by the FDA to target and eliminate submental (under-the-chin) fat in adults. The key to this success is the main ingredient – synthetic deoxycholic acid. Deoxycholic acid is a molecule that occurs naturally in your body, and it aids in how your body breaks down and absorbs weight.
With Kybella, we inject a synthetic version of this molecule directly into your double chin to eliminate the unwanted weight.
Because your double chin didn't appear overnight, Kybella requires a little bit of patience on your part. Most of our Buckhead and Alpharetta clients benefit from a series of Kybella treatments (up to six, depending upon the degree of submental weight), and we space these treatments a month apart. This spacing allows time for your body to process the destroyed fat cells and flush them out.
At each Buckhead or Alpharetta Kybella session, you should expect us to administer multiple injections, and you may experience some mild soreness, redness, and swelling at the injection sites. These side effects are easily manageable and shouldn't prevent you from keeping up with your normal activities, though you should avoid strenuous activities for 24 hours after your treatment
As we progress through your treatments and Kybella goes to work, you'll realize gradual results as your fat melts away, restoring your profile to a more youthful appearance.
Some of our Buckhead and Alpharetta clients prefer Kybella to liposuction because of the shorter recovery time. However, some people decide to stay home until the swelling goes down if they are self-conscious about it. Kybella is also an option for people who are not good candidates for facial plastic surgeries like liposuction or a neck lift.
Benefits of Kybella
Kybella uses an acid naturally found in the body. Kybella's main active ingredient is made of deoxycholic acid, a compound naturally found in the body that breaks down dietary weight. Consequently, it boasts a high success rate in people with mild to moderate fat below the chin.
A safe and gentle way to eliminate chin weight. As with any FDA-approved drug, Kybella has been studied extensively. In the hands of a qualified injector, Kybella is a notably safe treatment that only destroys the fat cells without injuring the skin and other tissue.
A great alternative to chin liposuction. In the past, the only way to remove the excess submental fat was to undergo chin liposuction. This surgery typically involves a small incision placed beneath the chin, although some clients may also need another incision behind each ear. However, surgery requires anesthesia, recovery, and more risks, which may put off some people. As such, the arrival of Kybella has been well received by our Buckhead and Alpharetta clients because it gives them a new option to eliminate the double chin appearance without having to undergo the knife. Kybella is also a viable alternative treatment if you're not eligible for chin liposuction surgery.
Provides high client satisfaction. According to studies, most clients can expect visible results after receiving a series of treatments.
Offers permanent results. Kybella destroys the fat cells, which the body gradually flushes out through its excretory and lymphatic system. Once the body has flushed out the dead fat cells, it will not produce new ones. As a result, you can expect your results to last a lifetime.
Smoother and more youthful chin-neck transition. Kybella works best for our Buckhead and Alpharetta clients with good skin elasticity or shrinkage because it can redrape well to the new contour once the body has flushed out all the dead fat cells. And with reduced submental weight, you can expect a smoother chin-neck transition, which is one of the hallmarks of a youthful face.
How Does Kybella Work?
The active ingredient in Kybella is synthetic deoxycholic acid. Deoxycholic acid is a naturally occurring molecule in the body that aids in the breakdown and absorption of dietary weight. When injected into the fat beneath the chin, Kybella destroys fat cells, resulting in a noticeable reduction in fullness under the chin. Once destroyed, these cells can no longer store or accumulate weight, so further treatment is not expected once you reach your desired aesthetic goal.
This type of procedure is called injection lipolysis. This means that it's a procedure that breaks down fat through an injection.
People in Buckhead and Alpharetta often choose Kybella because it's a non-surgical option for excess chin fat removal. It has a lower recovery time than surgical procedures and has fewer risks.
How Many Kybella Treatments Will I Need?
Because everyone's chin profile is different, the number of treatments varies from client to client. Your injector will help determine how many treatment sessions you need based on the amount and distribution of your submental fat and your personal treatment goals. Each Kybella injection is given at least one month apart, and our Buckhead and Alpharetta clients do not receive more than six treatments. In clinical studies, 59% of clients received six treatments.
When Will I See Results?
It may take several months for our Buckhead and Alpharetta clients to see results from their Kybella treatment plan, but the improvement is worth the wait. It's common for a client to have two, four, or even six treatments, each of which is scheduled at least a month apart. After each treatment in our Buckhead our Alpharetta office, it will take four to six weeks for the acid in Kybella to do its work in the body, and for the first results to appear. We develop a custom treatment plan for each client that take into consideration his or her chin profile and the extent of the fullness.
The effects of Kybella are permanent. However, if you gain a significant amount of weight, you may see some fat come back to that area of your chin.
Preparing for Your Kybella Treatment at Our Buckhead or Alpharetta Office
If this is your first Kybella treatment at our Buckhead or Alpharetta office, then be prepared to discuss your medical history, including questions about prior procedures, surgeries, illnesses, and medications you have taken.
Think about your desired results for your procedure and be prepared to share those with your injector.
Take photos of the area of your face and chin.
What to Expect During Your Kybella Treatment
At each Kybella appointment at our Buckhead or Alpharetta office, we'll apply a topical numbing cream and may even mark the injection sites we'll target in advance. The appointments will take about 20 minutes, and the post-treatment requirements are minimal. We often ask that clients refrain from vigorous exercise and massaging the injections sites for a couple of days, but you'll be able to shower normally and keep up other aspects of your routine.
Aftercare and Possible Side Effects
Most of our Buckhead and Alpharetta clients return to regular activities immediately following their Kybella treatments. However, you should avoid strenuous activities, touching your face, and other practices that can promote bruising and other side effects.
Directly after receiving a Kybella injection, you can expect:
Bruising
Swelling
Inflammation
Pain
Redness
Temporary numbness at the site of injection
Other side effects include:
Difficulty swallowing
Skin ulceration
Temporary nerve injury
Temporary or permanent beard hair loss
The swelling usually goes away after anything from a few days to a few weeks.
Request Your Complimentary Consultation
How Much Does Kybella Cost?
The cost of Kybella is based on the area being treated. Most treatments range from $1,000 to $2,400. Schedule a consultation to see what Kybella can do for you and get exact pricing.
*Disclaimer: This site and its content have been published for information and advertising purposes only. Results are never guaranteed and vary from patient to patient. Bella Medspa takes no responsibility for the accuracy of the content. Please contact us to book an appointment for individual diagnosis and treatment plan.