Meet the Team at Bella
Our highly trained staff of medical professionals, laser-certified and licensed aestheticians take pride in helping each client discover their own beauty through state-of-the-art science. With our skincare know-how and understanding of medical grade lasers, we address every concern from tell-tale aging signs, breakouts and pesky cellulite to hyperpigmentation and unwanted hair.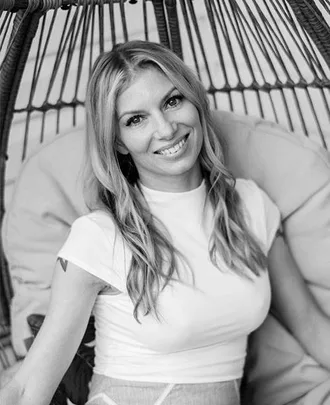 Alethea Tinkle
Owner and Laser Specialist
Alethea owns and operates Bella as a Clinical Aesthetician and enjoys providing dramatic, lasting results for her clients. She graduated from the Atlanta Institute of Aesthetics in 2005, continued her education acquiring Laser Certification by Candela, Cynosure, Aesthera, and apprenticed under two medical doctors for three years before starting her own practice. Her knowledge and passion for skincare is unparalleled in Atlanta.
She enjoys health and wellness, horseback riding, spending time with her family and, of course, helping to put her customer's best face forward! She finds the greatest joy in providing dramatic, lasting results for her clients–and is rewarded with a loyal following.
Favorite Treatment to Give: Bella's Customized Refresh Laser Facial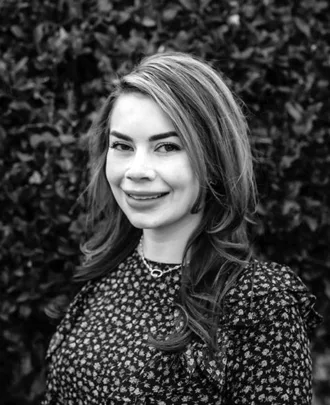 Rebecca Coble
Medical Aesthetician
Rebecca has worked for seven years in the skincare industry with some the most advanced laser and facial treatments available. She often attends educational seminars to keep up to date with the most current treatments and products in the industry to better serve her clients. What Rebecca loves most about being an Aesthetician is having the opportunity to not only help people feel better on the outside but the inside too. Rebecca is known for her amazing Aquagold results and is a master at performing anti-aging laser treatments.
When she is not in in town hanging out with her loyal canine companion, she enjoys visiting her family in her hometown Charleston, SC.
Favorite Treatment to Give: Aquagold Miracle Glow ®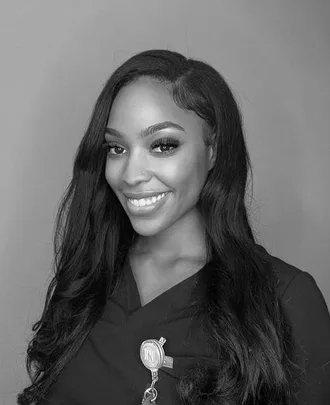 Tiara Armstrong
Nurse Aesthetician
Most of Tiara Armstrong's clients call her Nurse T. She earned a bachelor's degree in biology from The University of Arkansas and a bachelor's if science in nursing degree from Baptist Health Little Rock Nursing School.
Tiara previously worked in a Trauma/Surgical ICU, but always had a plan to get into the aesthetic industry because she wanted to combine her medical background with her interest in beauty to provide a form of happy medicine and services through bedside care.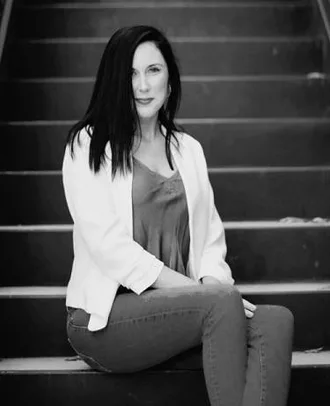 Kelly Carcamo
Certified Laser Practitioner
Kelly is a graduate of the International School of Skin in Atlanta and is a certified laser practitioner. An Atlanta native, Kelly has more than 20 years of experience in the aesthetics industry, including facials, makeup, chemical peels, waxing, microdermabrasion, lash extensions, microneedling, body treatments, brow lamination, lash lift, and more.
Kelly is always adding to her repertoire to keep up with the demands of the industry. She enjoys bringing relaxation, balance, and vitality to her clientele. Her approach is one that encompasses skill and knowledge, along with providing quality and professionalism.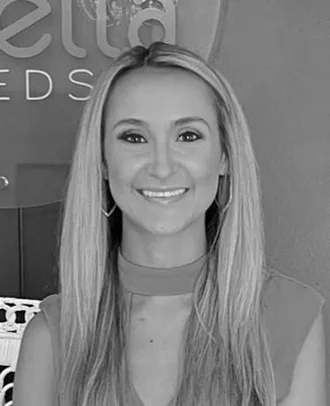 Sage Ellison
Client Liaison
Sage has a background in psychology and has always been pulled toward helping people. Because she is not using her degree in a medical capacity, she wanted to find another way to help people. Having always been interested in the beauty industry, it seemed like a great fit. Helping people feel great in their own skin also helps them feel better on the inside. Sage enjoys going to events, meeting new people, and sharing the benefits of skin care with Bella Medspa.
In her free time, Sage enjoys spending time with family, friends, and her sweet dog. She loves going to music festivals, concerts, or anywhere she can dance the night away. She enjoys staying in shape with dance aerobics, yoga, and pilates.  Sage still has a student mentality and loves learning about the latest skin care products and treatments to best inform everyone about the benefits.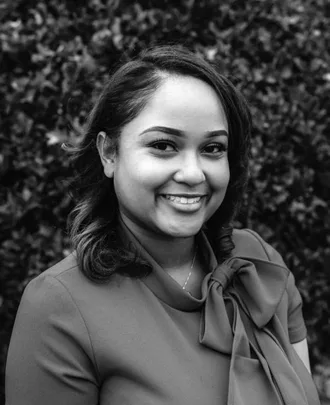 Cara Caldwell
Office Manager
Cara has worked in healthcare for over five years. As an experienced phlebotomist, she has volunteered with Red Cross and devotes much of her free time to giving back. She enjoys learning and expanding her knowledge through attending aesthetic and medical seminars. As office manager, she loves educating clients on our innovative treatments and services, as well as making sure every client feels welcomed and glowing with warmth when they leave.
When Cara isn't at Bella, she is either studying for her degree in Biological Sciences or volunteering at local community events.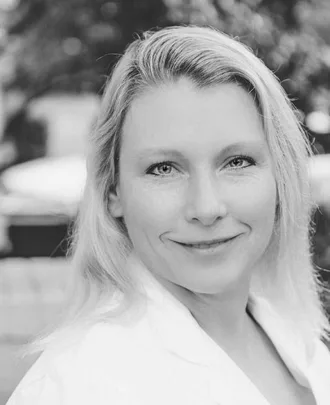 Dr. M. Susann Bedford
Medical Director
Dr. M. Susann Bedford, board-certified plastic surgeon, is experienced in many aspects of cosmetic and reconstructive surgery. She has served the Atlanta area since 2006. Combining artistic skill and knowledge, along with an understanding of each patient's unique goals and desires, helps her to achieve outstanding results for each patient.
She holds a medical degree from the University of Pittsburgh School of Medicine, and completed a fellowship in breast and cosmetic surgery at Georgetown University Hospital. Married, with three daughters,
Dr. Bedford is also a serious athlete and enjoys a variety of activities including horseback riding, biking, and weight training.