Let Us Help You Put Your Best Face Forward!

At Bella Medspa, our philosophy for glowing skin focuses on three important factors: Repair, Protect and Maintain, not only with our personalized anti-aging laser skincare regimens, but also with custom-designed treatments and individual coaching. We help women and men in Canton, GA, and surrounding areas improve their tissue health by strengthening and building collagen and elastin to provide years of volume and lift to the skin.
Canton, GA, let us wow you with the results!
With a goal of more youthful skin for everyone in Canton, GA, we provide long-lasting results.

The team of trained and licensed aestheticians at Bella Medspa prides itself on helping clients from Canton, GA, discover beauty through state-of-the-art science. Treatments address every concern, from tell-tale aging signs and pesky cellulite to hyperpigmentation, unwanted body fat and more.
At Bella Medspa, we treat all skin types and most skin conditions.
Through our many Bella Services, we safely and effectively provide lasting skin brightening and tightening, acne removal and more – all depending on your needs. You can discover smooth skin with cellulite treatments and fat reduction in our Body Lab. Or simply uncover a fresh glow and youthful complexion in our Face Lab.
Initial consultations are always complimentary, and we would love to see you soon at our location in North Buckhead or Alpharetta.
Canton, GA, the Results are Real!

[slide-anything id="6845"]
Bella's Anti-Aging Laser Skincare Services
Anti-Aging Facials  – IPL Photofacial – Plasma Pen – TCA Cross – CryoSlimming – Fillers & Injectables –  Pixel Perfect Laser Facial – Thermi Lift & Thermi Smooth – Hydrafacial MD  – Ouchless Acne Facials – Dermaplaning – Microneedling – ThermiVa – Botox – and so much more for the women and men of Canton, GA! These are just some of the reasons why many people say were the best med spa near Canton, GA. Come see for yourself.
Bella is Proud to Sell the Best Anti-Aging Skincare Lines on the Market
Continue to repair and maintain healthy skin after you leave Bella with products that will keep your glowing until your next appointment!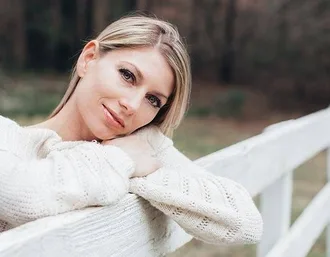 "Bella is my heart. I want every single person who walks through my door to feel welcomed and personally cared for. I want to offer clients the latest and greatest in anti-aging laser skincare technology and their happiness with their individual results is what drives me on a daily basis."  
Safety is our First Priority at Bella.
We strictly follow all CDC recommended guidelines.