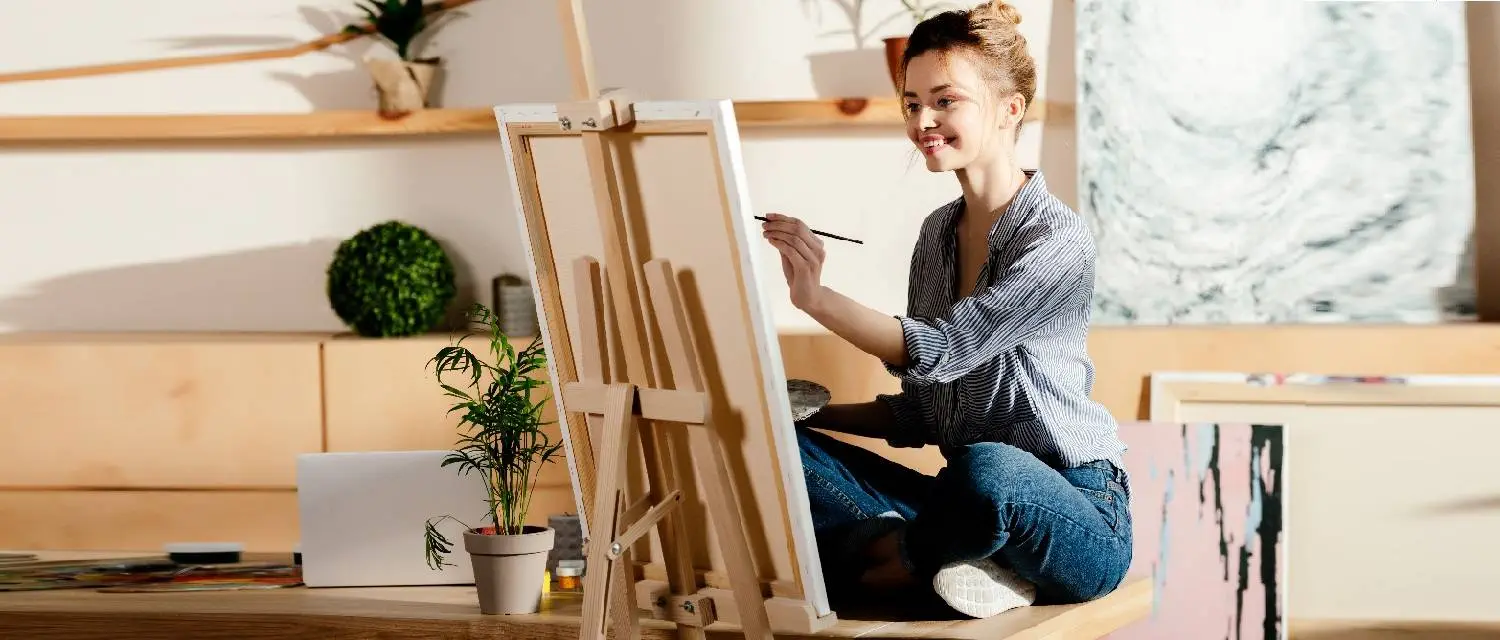 What is ThermiLift?
ThermiLift is a non-surgical, pain-free solution to wrinkles and sagging skin. The treatment uses a radiofrequency device to stimulate the production of collagen and elastin by delivering heat to cells in the lower layers of your skin without harming the upper layers. The heat causes your collagen to contract, which tightens the skin structure. Over time, the growth of new collagen and elastin continues to diminish wrinkles and reverse the signs of aging, resulting in a radiant, more youthful you.
ThermiLift uses a tiny probe to transmit radiofrequency energy under the skin. This probe is gently placed beneath the skin's surface. A thermometer at the tip reads the temperature of the heated tissue, while an infrared camera constantly reads the heat at the skin's surface. The precise and controlled heat allows us to achieve much higher temperatures to the underlying fat in these areas, while keeping the skin at a safe temperature. The heat not only kills the fat cells, but also tightens the skin by inducing new collagen formation.
Even better, ThermiLift can be used to relax the nerves that cause frown lines. In this way, for our clients in Buckhead and Alpharetta, ThermiLift has the same effect as Botox, but it lasts much longer – up to two years vs. three to four months for most neurotoxins. ThermiLift is the perfect non-toxin alternative to injectable neurotoxins for the elimination or significant reduction of frown lines and wrinkles – and with immediate and longer-lasting results.
What are the Benefits of ThermiLift?
ThermiLift provides what some of our Buckhead and Alpharetta clients call a "non-surgical facelift" or "non-surgical brow lift," and we're never surprised when they tell us they receive compliments from others who say they seem to keep getting younger. Because of the natural-looking results, no one ever guesses they had any kind of procedure. Along with flattering comments from friends and admirers, other benefits of ThermiLift include:
Treats lax and sagging skin
Diminishes wrinkles
Treats frown lines
Provides a more youthful appearance
Remarkable results from a single treatment
Stimulates long-term collagen and elastin growth
Is safe, comfortable, and minimally invasive
Treatments take under an hour
Treats all five layers of skin
Effective on all skin tones
Results last up to two years
Minimal or no downtime
Non-surgical
Safe and FDA-approved
What Areas Can be Treated?
For our Buckhead and Alpharetta ThermiLift clients, we have tightened the skin on the:
Forehead
Eyes
Brow
Mid face
Lower face
Neck
While the above are the most common areas of treatment, ThermiLift can be used on any part of the body.
Am I a Candidate for ThermiLift?
ThermiLift is perfect for people in the greater Buckhead and Alpharetta areas who want:
To delay a major procedure,
An effective one-time treatment,
Little down time, and
Long-lasting results.
How Many Treatments are Needed?
For our Buckhead and Alpharetta ThermiLift clients, we have found that five treatments provide the optimal result. However, the number of treatments depend on the skin's laxity, the area to be treated, and the results desired. Results from ThermiLift are gradual and may take from three to six months to maximize the effects of the treatment. However, results can last up to two years.
What to Expect During Your ThermiLift Treatment at Our Buckhead or Alpharetta Location
When you come to either our Buckhead or Alpharetta location for your ThermiLift treatment, we'll begin by applying an anesthetic cream to the treatment area to help keep you comfortable during the procedure. We'll also use a cooling cryogen spray intermittently during treatment to diminish the heat's effect on the surface of your skin.
A tiny, radiofrequency probe will be inserted into the treatment area. The probe is threaded very slowly back and forth in a fan-shaped pattern to cover all the areas beneath the skin requiring treatment. During this time, the probe delivers the prescribed dose of safe radiofrequency energy to heat the targeted fat cells. This causes the skin to heat, tighten, and retract. Over time, the treated fat cells – which are not able to survive these elevated temperatures – are drained via your body's lymphatic system and excreted as urine.
The length of time required for your ThermiLift procedure depends on the size of the treatment area, although most sessions take 30 to 60 minutes. While you may experience minor redness for a brief time following your treatment, it can be easily covered with makeup, if necessary. Some people call ThermiLift the "lunchtime facelift" because you can return to your daily routine immediately after your treatment.
Results from your ThermiLift skin tightening procedure will begin to appear within three to six weeks, but it usually takes three to six months to see the full impact of your treatment. Even then, you'll continue to see improvement for the next 12 months.
ThermiLift Aftercare for Our Buckhead & Alpharetta Clients
Following your ThermiLift procedure at our Buckhead or Alpharetta location, there is little to no downtime. You may experience mild swelling or discomfort that will resolve itself quickly.
Because of the minimal recovery period, ThermiLift is the perfect addition to your anti-aging treatment plan, addressing wrinkle reduction, contouring, and skin tightening.
How is ThermiLift Different than Other Laser Procedures?
ThermiLift uses a tiny probe to deliver a precise dose of temperature-controlled radiofrequency energy under the skin. The probe can be set to the desired temperature, and while it is delivering consistent doses of energy to the desired area, the surface area is being monitored by an FDA-approved infrared camera. Once the tip of the probe reaches the target temperature, the clock begins, and the procedure precisely monitors for both time and temperature. This allows us to customize the ThermiLift treatment for each Buckhead and Alpharetta client.
With other lasers, the energy is absorbed by the pigment in the skin's surface. However, with ThermiLift, the radiofrequency energy is absorbed below the surface of the skin, which stimulates the production of collagen and elastin. Other laser devices don't provide this benefit.
How is ThermiLift Different than Liposuction?
Liposuction can reduce weight, but there is significant downtime, cost, and potential side effects to the client, and other tissue-tightening and tissue-lifting technologies are ineffective. In addition, liposuction is not a satisfactory solution for small areas, for which ThermiLift excels. Our Buckhead and Alpharetta ThermiLift clients often tell us they have been searching for a safe and effective non-invasive treatment that can reduce fat and tighten skin, especially for the small areas of the face and neck, and ThermiLift is their answer.
How Much Does ThermiLift Cost?
Enjoy the warm and gentle massage of ThermiLift, the highest-powered radiofrequency laser for skin tightening and repairing delicate skin on the face and neck. This newly developed device is fitted with one of several hand pieces to treat texture issues, laxity, and firmness of skin on the forehead, eye areas, cheeks, mouth, and neck.
Our Buckhead and Alpharetta ThermiLift clients often see results at the beginning of their series of treatments as well as further skin tightening for up to 12 months.
Package of 5 treatments for the eyes.
Package of 5 treatments for any small area.
Package of 5 treatments for any medium area.
Package of 5 treatments for any large area.
*Disclaimer: This site and its content have been published for information and advertising purposes only. Results are never guaranteed and vary from patient to patient. Bella Medspa takes no responsibility for the accuracy of the content. Please contact us to book an appointment for individual diagnosis and treatment plan.