Be Bella.
At Bella, we consider using Botox and injectable fillers an art form. When done correctly and skillfully, they can instantly add volume and erase deep wrinkles and grooves, making you look years younger. Our Medical Director, Dr. Bedford, is a licensed Plastic Surgeon with years of experience giving Mother Nature a little help.
Platelet Rich Plasma | PRP
PRP is a form of cosmetic injectable treatment that uses the client's own platelet rich plasma to help restore volume. PRP is an advanced skincare treatment method that harnesses your body's own natural power to heal itself. This process stimulates your own collagen over a period of time giving a natural youthful look.
PRP can be introduced into the skin through injections or through the micro needling process – both require minimal downtime. The process enables collagen growth and engineers total facial rejuvenation instead of focusing on one wrinkle at a time.
Benefits:
Brightens "tired" faces

Helps with filling up hollowed cheeks

Improves skin tone


Tightens and smooths skin
Botox
Say goodbye to frown lines and worried foreheads!
Only Botox Cosmetic is FDA-approved to temporarily make moderate to severe frown lines, crow's feet and forehead lines look better in adults.
Doctors have been using Botox for years to successfully treat wrinkles and facial creases. Because it blocks the signals from the nerves to the muscles, the injected muscle can't contract and that makes the wrinkles relax and soften.
Benefits:
Softens and reduces forehead and crow's feet
Softens frown and smoker's lines
Prevents headaches
JUVÉDERM® Ultra XC & Volbella
Plump lips and smooth away lines.
JUVÉDERM® is the #1 dermal filler collection in the world that offers several different products to add volume to plump lips, smooth lines, or lift and smooth texture—we have what you need to get the results you want!
Approved by the FDA in 2010, it's primarily used to treat facial wrinkles and to increase lip fullness. Each injection contains a gel-like material made of water, hyaluronic acid (HA), and lidocaine, a local anesthetic.
Hyaluronic acid, or HA, is a naturally occurring substance that delivers volume to the skin. JUVEDERM is a long-lasting, non-surgical option that contains a modified form of HA. Fillers that include HA are a top choice for patients–over 90% of filler patients receive an HA dermal filler.
Treats:
Fine lines around the mouth
Volume loss in lips due to age
Results (vary by patient)*:
Plump juicy lips
A smile free of fine lines
VOLUMA™
Fabulous facial filler to restore loss of volume.
JUVÉDERM® VOLUMA™ is the first and only FDA-approved filler to correct age-related volume loss in the midface for up to 2 years.
Over time, due to aging, wrinkles develop on your face, and nasolabial folds may become more visible. JUVÉDERM VOLUMA® XC is designed to temporarily add volume to the facial wrinkles for an overall smoother appearance.
For maximum comfort, there is lidocaine in the gel which improves the comfort of the injection.
Treats:
Frown lines, fine lines, wrinkles
Volume loss due to age
Results (vary by patient)*:
Skin tightening
Cheeks volume
Smoother surface
No pain or downtime.
Kybella
Melt away unwanted under chin and jawline fat quickly!
Kybella is administered as a series of injections to the treatment area under the chin, destroying fat cells and producing gradual natural results. Everyone's chin profile is different, so we will tailor a treatment just for you. The number of treatments sessions will vary based on the amount of fat under the chin and your treatment goals. Two to three visits is most common.
The best part is the results are permanent! When injected into the fat under your chin, Kybella causes destruction of fat cells. Once destroyed, those cells cannot store or accumulate weight.
Treats:
Post-Care Recommendations: 
Swelling and discomfort may last for up to 72-hours post treatment.
Liquid Facelift
Non surgical, no down time, full facelift!
Liquid Facelift is a customized layered approach of multiple facial fillers and Botox to create a natural non-surgical facelift! Fillers and Botox help relax and soften the appearance of facial lines and wrinkles. It will reduce sagging skin by filling it up from the inside, as well as reduce drooping facial features or hollow eyes. It is a minimally-invasive cosmetic procedure and a much less expensive and risky alternative to a plastic surgery.
Bella's Medical Director has years of experience and will make a specific recommendation based on individual needs.
Benefits:
Restore volume in cheeks and overall face

Lift or contour any number of facial featur

es

No surgery!
Post-Care Recommendations: 
With any type of injection there is always a possibility of bruising or swelling bu that does not happen to everyone. As any swelling or bruising, it will subside and you should see full effects in about 2 weeks.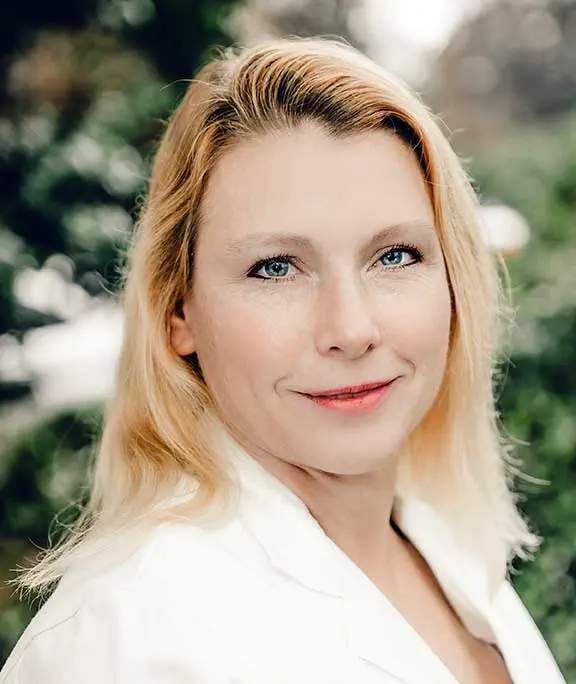 Dr. M. Susann Bedford

Dr. M. Susann Bedford, board-certified plastic surgeon, is experienced in many aspects of cosmetic and reconstructive surgery.
*Disclaimer: This site and its content have been published for information and advertising purposes only. Results are never guaranteed and vary from patient to patient. Bella Medspa takes no responsibility for the accuracy of the content. Please contact us to book an appointment for individual diagnosis and treatment plan.