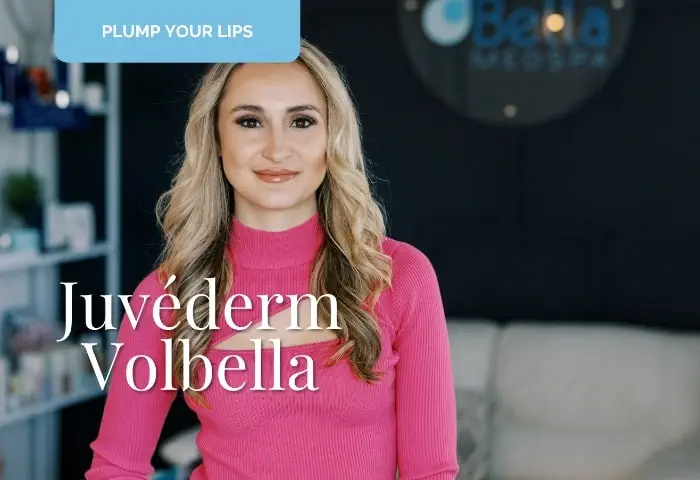 Juvéderm Volbella Buckhead and Alpharetta
If your lips look and feel thinner than they used to or you've always had thin lips, there is a way to get a full, voluptuous pout. Juvéderm Volbella, offered at our Buckhead and Alpharetta locations, is a dermal filler designed to add volume, enhance the shape and borders, and correct imperfections in the lips.
About Juvéderm Volbella
Juvéderm Volbella is an extremely popular hyaluronic acid lip-filler treatment and is FDA approved to improve the fullness and appearance of lips. It is designed to not only create hydrated, radiant lips, but also to enhance the volume of the lips. Hyaluronic acid is a natural component of our skin that helps stimulate collagen and elastin production. This volumization is the key to lip plumping and giving you the best lip augmentation possible.
While Juvéderm Volbella provides natural-looking lip enhancement for thin lips, it also reduces the appearance of fine lines around the mouth and vertical lip lines – also known as perioral lines or rhytids – to reduce the visible signs of aging. Juvéderm Volbella has also been FDA approved for improving tear trough – the hollows under the eyes – to provide total periocular rejuvenation. For many of our Buckhead and Alpharetta clients, though, we also use Juvéderm Volbella to add volume to the jowls, lips, and smile lines to provide global facial rejuvenation without the need for a plastic surgeon or downtime.
Juvéderm Volbella has been compared to the other popular hyaluronic acid-based fillers, such as Restylane and Juvéderm Voluma. However, Juvéderm Volbella is the thinnest of the Juvéderm-based products and has a slightly lower hydrophilic concentration in comparison to Restylane and Juvéderm Voluma. This quality of Juvéderm Volbella means that it absorbs slightly less water from surrounding tissue after the injections. The ultimate effect is that Juvéderm Volbella will provide natural-looking and beautiful results for our Buckhead and Alpharetta clients, especially for fine lines, with less swelling.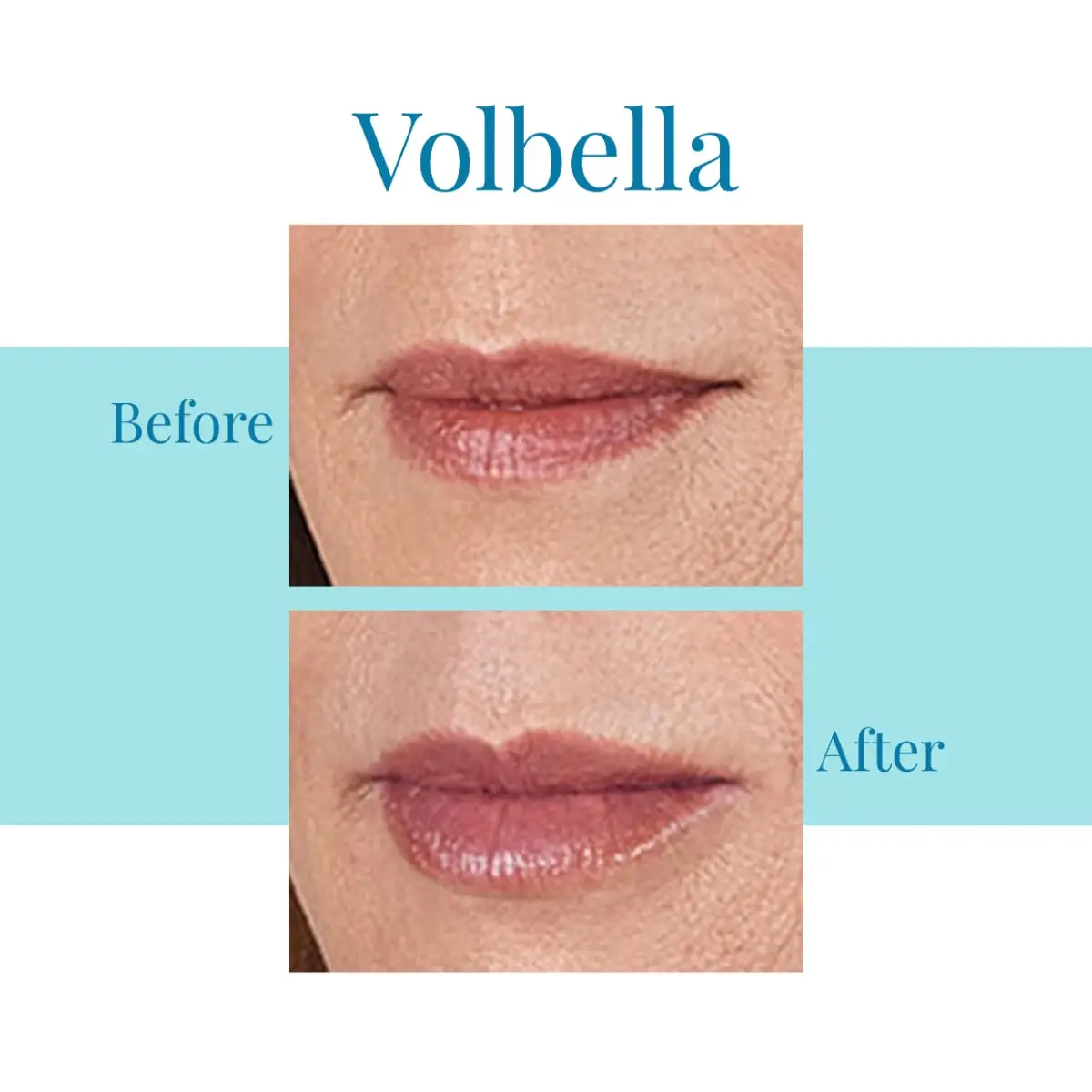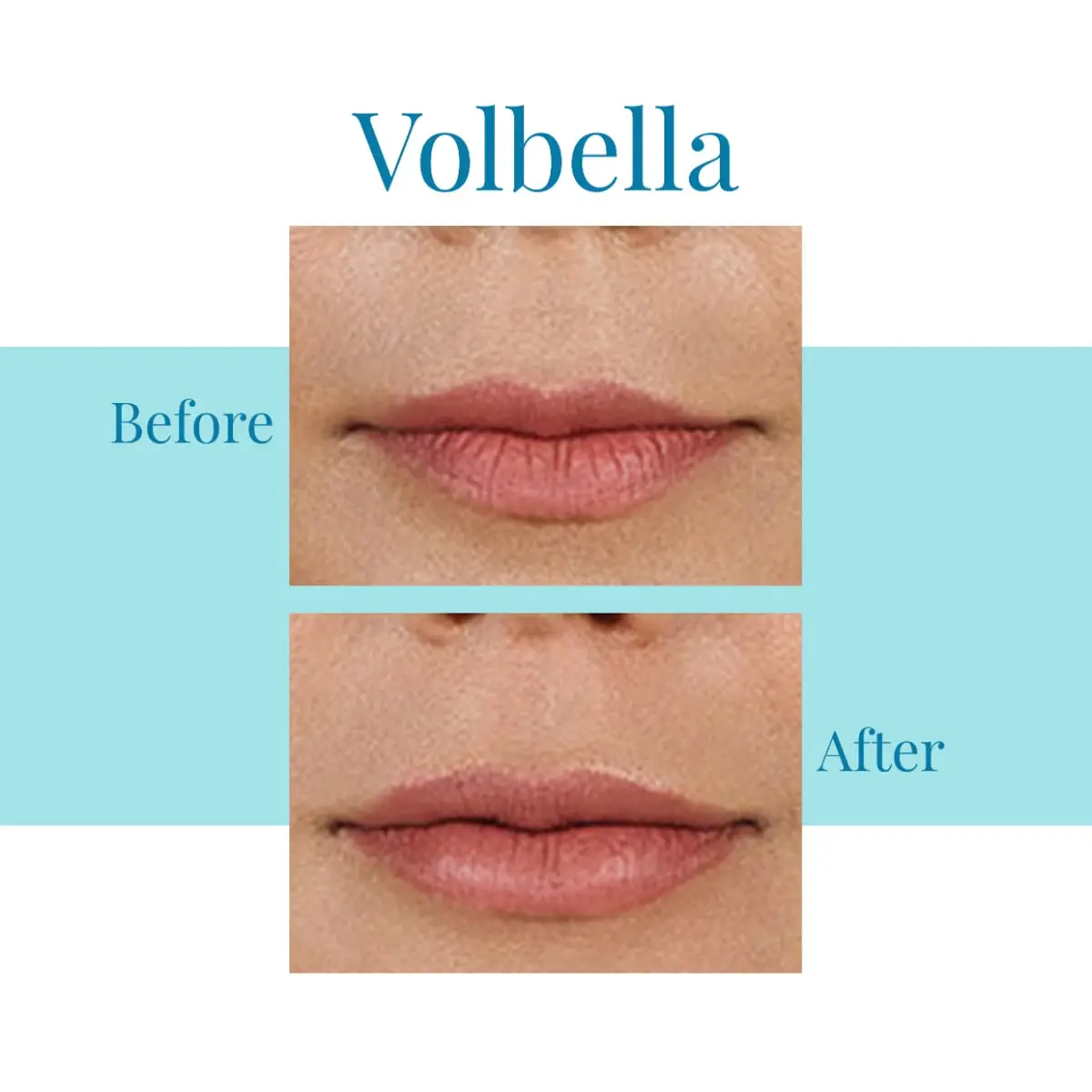 Benefits of Juvéderm Volbella
Plump, full lips are the hallmark of a youthful, feminine appearance. Not everyone is born with an enviable pout and those who are may see their perfect pucker fade over time. Juvéderm Volbella offers our Buckhead and Alpharetta clients a non-invasive approach to youthful and fuller lips, with these benefits:
Elimination of vertical lip lines.
Highlighting of vanishing lip borders.
Plumping the upper and lower lip.
Enhancing the 'M' or Cupid's Bow along the upper lip.
With the ability to add instant volume to the lips, it's no wonder that so many Buckhead and Alpharetta women turn to Bella for Juvéderm Volbella.
How Does Juvéderm Volbella Work?
Juvéderm Volbella enhances the appearance of the lips and mouth through volumization. At first, this volumization occurs because the hyaluronic acid molecules that are injected into the lips attract up to 1,000 times their weight in water molecules. Once in the targeted area, the water binds to the hyaluronic acid and remains there.
An added benefit of the extra hyaluronic acid and water in the local area is that it induces the production of extra collagen. Collagen, like hyaluronic acid, also volumizes the skin. This protein also keeps the skin smooth, tight, healthy, and hydrated.
When Will I See Results?
Many of our Buckhead and Alpharetta Juvéderm Volbella clients report noticing an immediate fullness in their lips upon completing the treatment. Results will become more obvious within one to three weeks following the injections as the hyaluronic acid settles beneath the skin and stimulates quicker collagen production.
Juvéderm Volbella provides our Buckhead and Alpharetta clients with results that can last for up to 18 months. Most other lip and mouth enhancement treatments only last for six months because of how active your mouth is throughout the day. In other words, Juvéderm Volbella lasts about three times longer than most other lip fillers on the market.
How Long is the Recovery Time?
After your Juvéderm Volbella treatment at our Buckhead or Alpharetta location, you are free to return to most of your normal daily activities, such as running errands or going to work. You will be allowed to use make-up and skin care products on the same day of your treatment.
You can expect some swelling or redness at the injection sites, which are temporary side effects that resolve themselves within hours after treatment. Juvéderm Volbella is considered a zero-downtime treatment.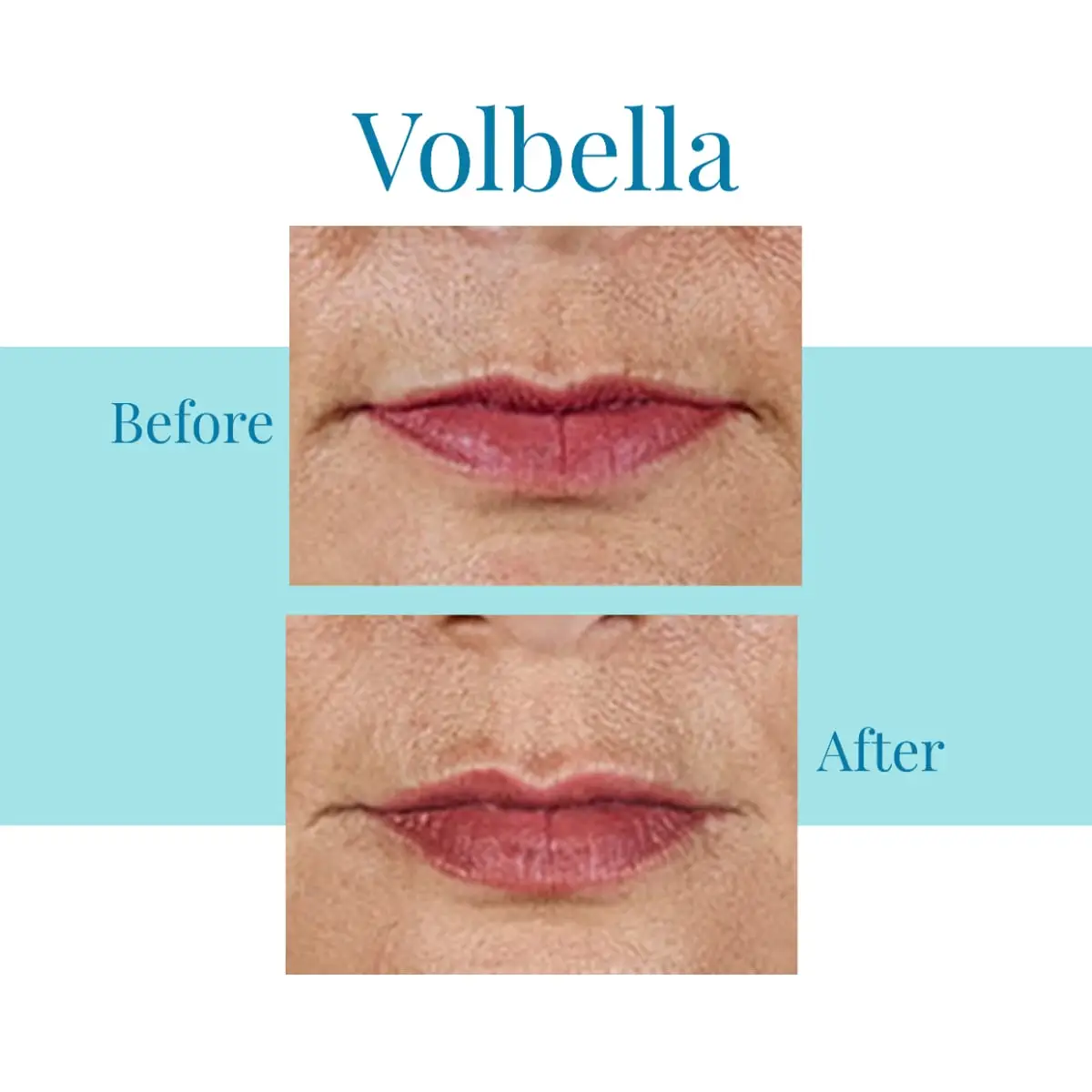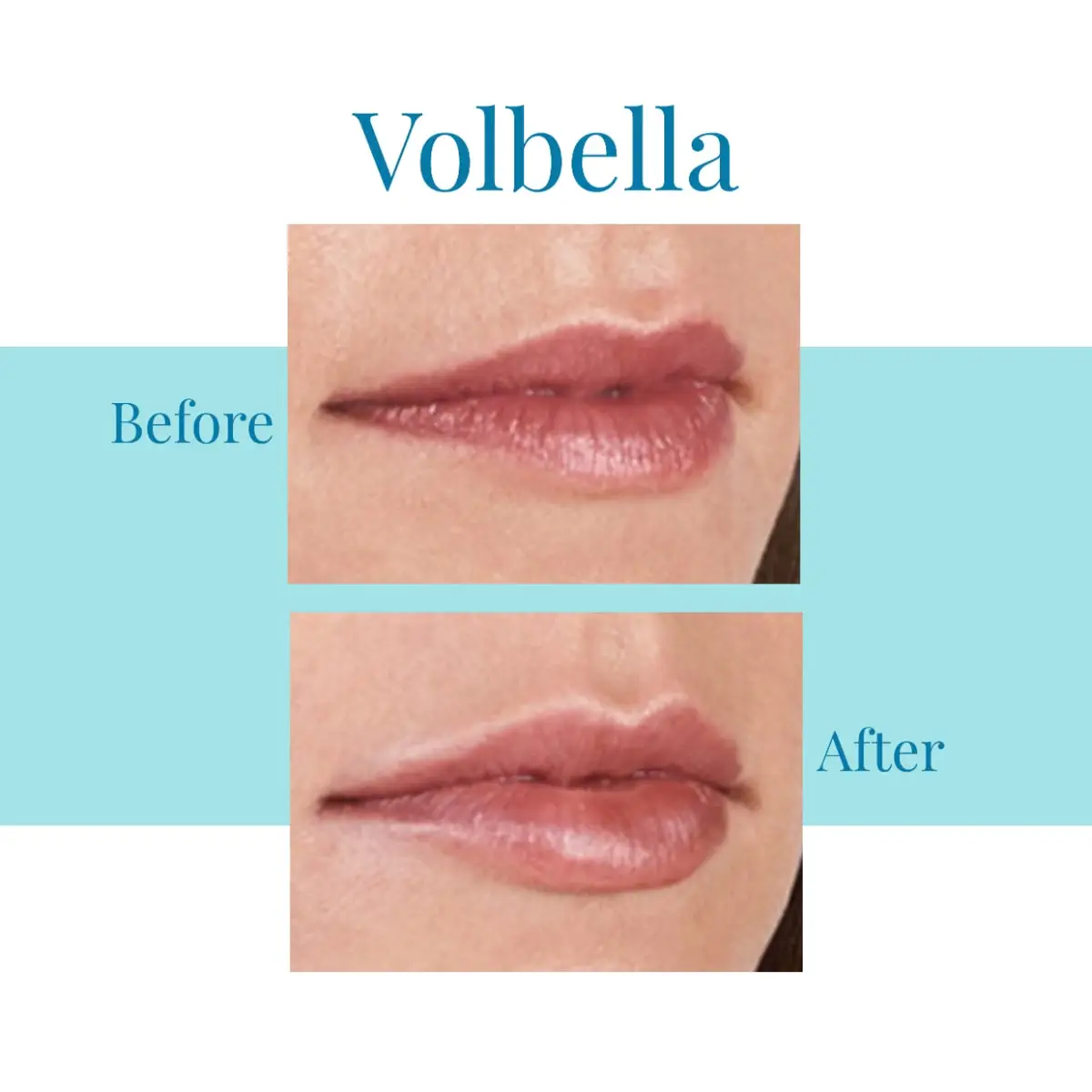 Preparing for Your Juvéderm Volbella Treatment at Our Buckhead or Alpharetta Office
If this is your first Juvéderm Volbella treatment at our Buckhead or Alpharetta office, then be prepared to discuss your medical history, including questions about prior procedures, treatments, surgeries, illnesses, and medications you have taken.
Think about your desired results for your treatment and be prepared to share those with your injector. In addition, take photos of the area to be treated, so that you can track your results.
Before your treatment appointment:
Avoid taking aspirin or other similar pain relievers three to seven days before treatment
Avoid taking certain supplements, such as Vitamin E and others, three to seven days before treatment
Avoid using certain products, such as retinol, three to seven days before treatment
Injections
Following these guidelines will ensure a successful Juvéderm Volbella treatment at our Buckhead or Alpharetta location.
What to Expect During Your Juvéderm Volbella Treatment
During your Juvéderm Volbella injection at our Buckhead or Alpharetta office:
Your skin will be cleansed prior to treatment.
A cream or ointment called a topical anesthetic will be used to numb the area where your injection will be received your injection.
Your injector will begin the treatment by giving you the first injection, then pausing to allow the anesthetic that is part of Juvéderm Volbella to continue to numb the area around your injection. The anesthetic part of Juvéderm Volbella has been shown to significantly reduce the pain and discomfort that may occur with a dermal filler gel injection.
Your injector will continue the injection of Juvéderm Volbella until the area being treated shows the desired results.
After the injection is completed, your injector may gently massage the area that was treated to ensure the dermal filler gel is distributed evenly and looks natural.
Your Juvéderm Volbella treatment appointment at our Buckhead or Alpharetta location will take 30 to 45 minutes to complete.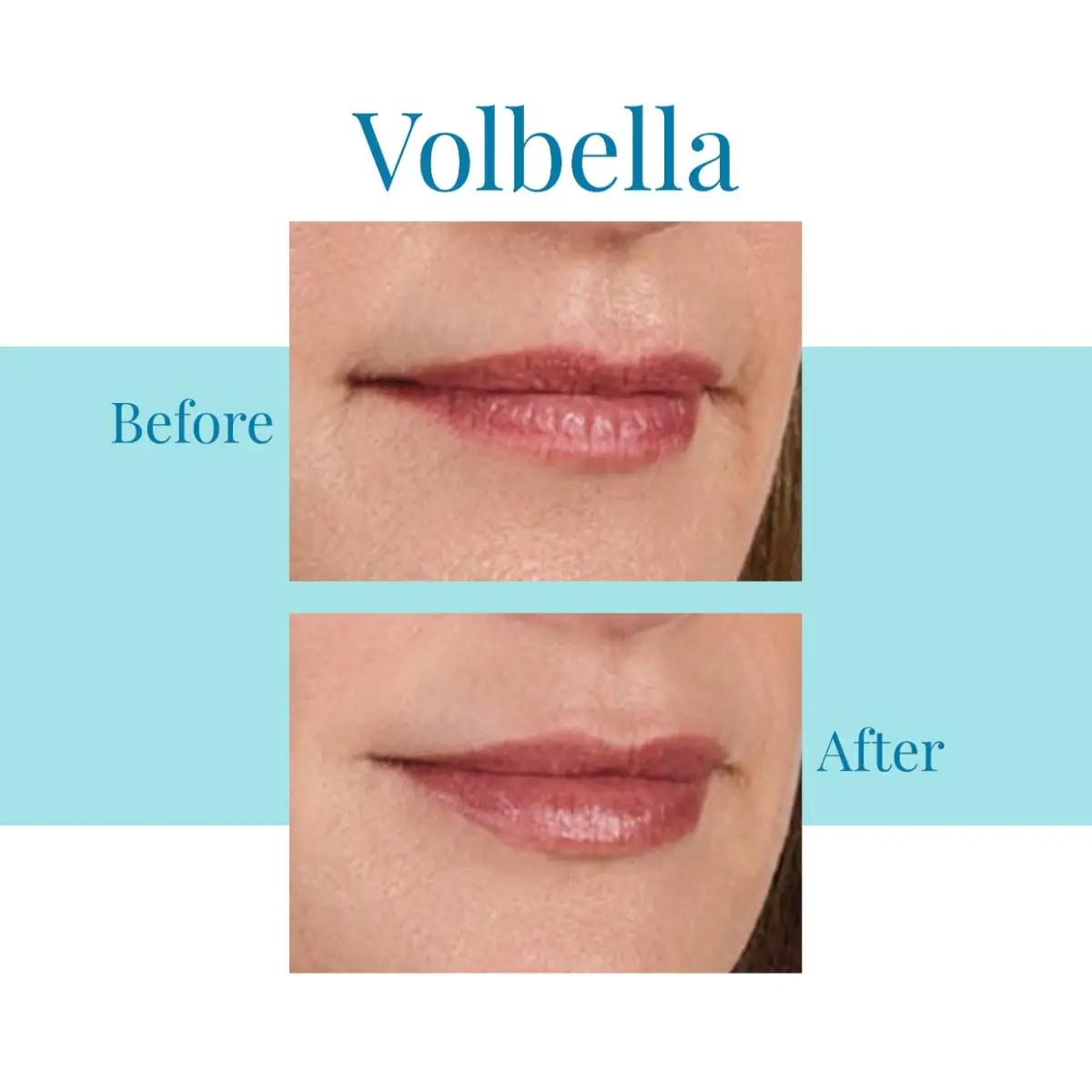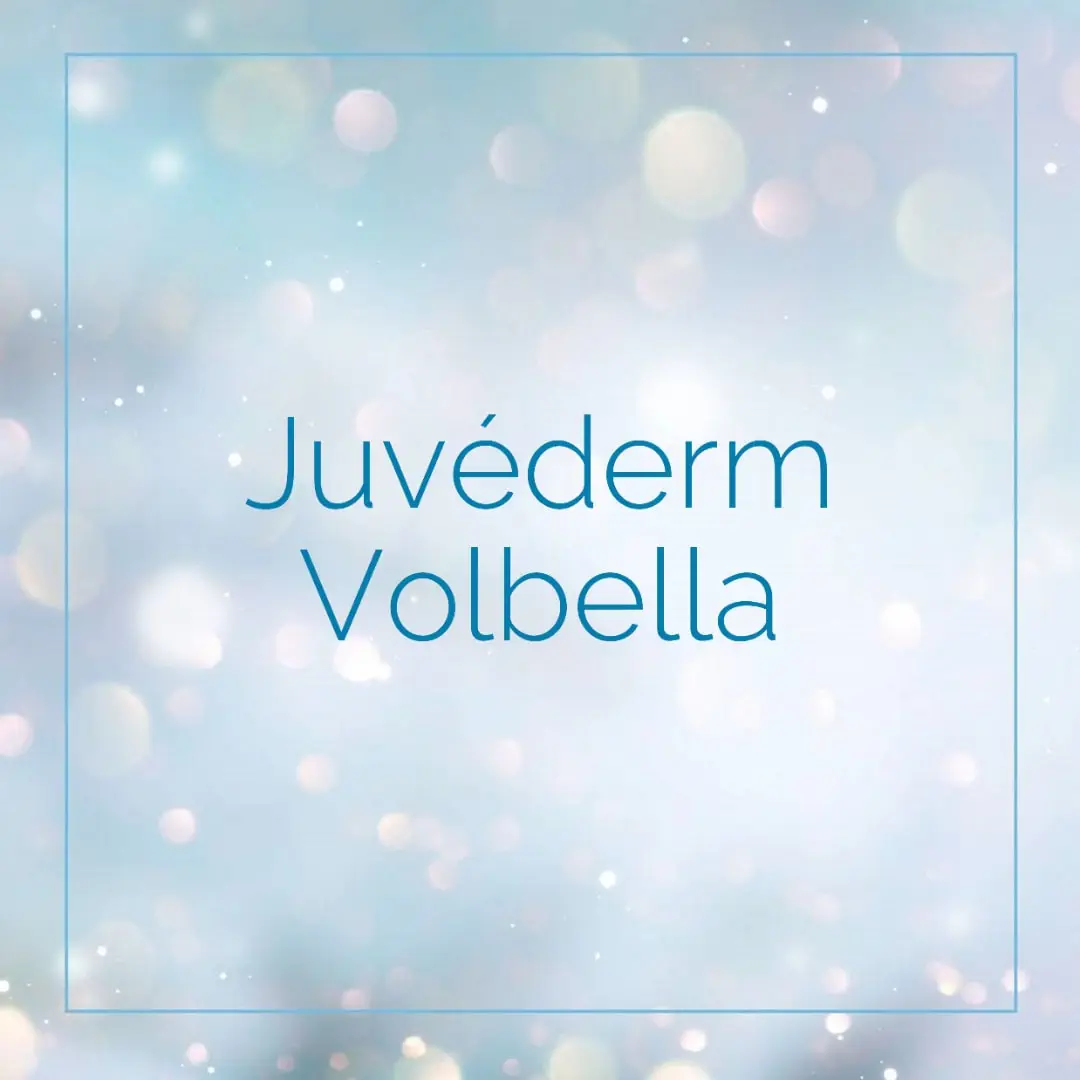 Aftercare and Possible Side Effects
There aren't too many restrictions you will need to adhere to following your Juvéderm Volbella injection at our Buckhead or Alpharetta office. However, you must take care to prevent sunburn for the first 14 days after your injections. As such, you should avoid excess sun exposure immediately following your injections and wear sunscreen, a hat, and sunglasses to protect your skin and your treatment area. Keeping your lips hydrated and moisturized after your treatment can help enhance your results and keep your skin healthy.
You should also avoid strenuous workouts for 24 hours after your initial treatment. Also, to ensure the best results, you should avoid situations that increase your body temperature, such as hot tubs, saunas, steam rooms, and even hot weather.
Side effects are rare, and most are mild or moderate in nature, with a short duration of seven days or less. The most common side effects reported by our Buckhead and Alpharetta Juvéderm Volbella clients include temporary injection site redness, pain or tenderness, firmness, swelling, lumps and bumps, bruising, itching, and discoloration.
*Disclaimer: This site and its content have been published for information and advertising purposes only. Results are never guaranteed and vary from patient to patient. Bella Medspa takes no responsibility for the accuracy of the content. Please contact us to book an appointment for individual diagnosis and treatment plan.