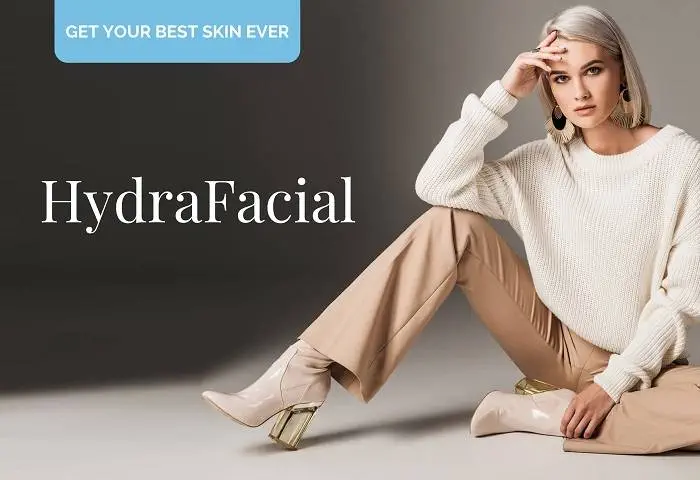 HydraFacial in Buckhead & Alpharetta.
HydraFacial uses patented technology to cleanse, extract, and hydrate, and HydraFacial's super serums are made with nourishing ingredients that create an instantly gratifying glow.
Treats
Acne
Blackheads
Rosacea
Fine lines and wrinkles
Dark spots
Redness
Pigmentation
Skin congestion
Pore size
Results
Hydrated, bright, plump, and clear complexion
Reduced fine lines and wrinkles
Increased firmness
Even skin tone and texture
Reduced brown spots
Reduced pore size
Virtual and in-person consultations complimentary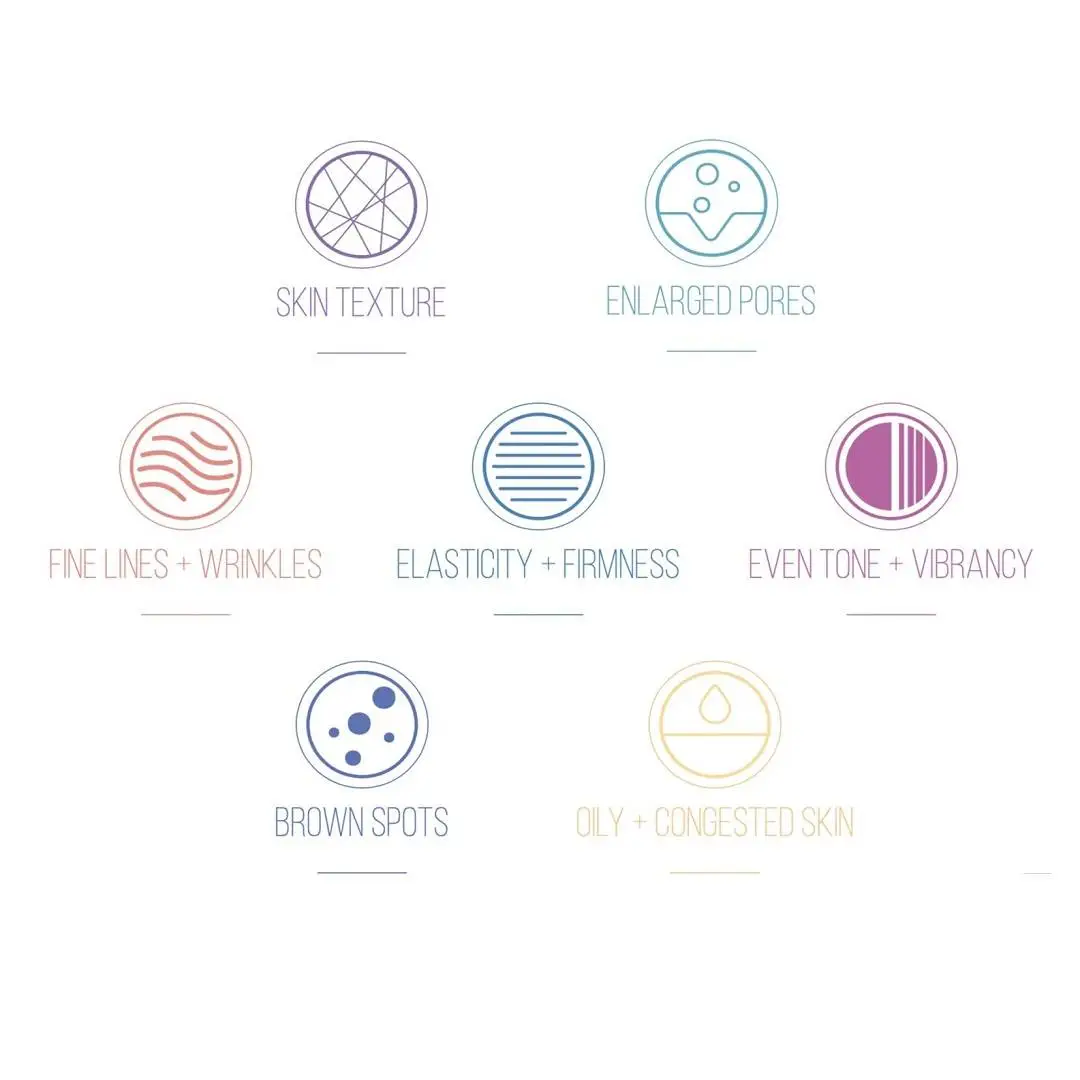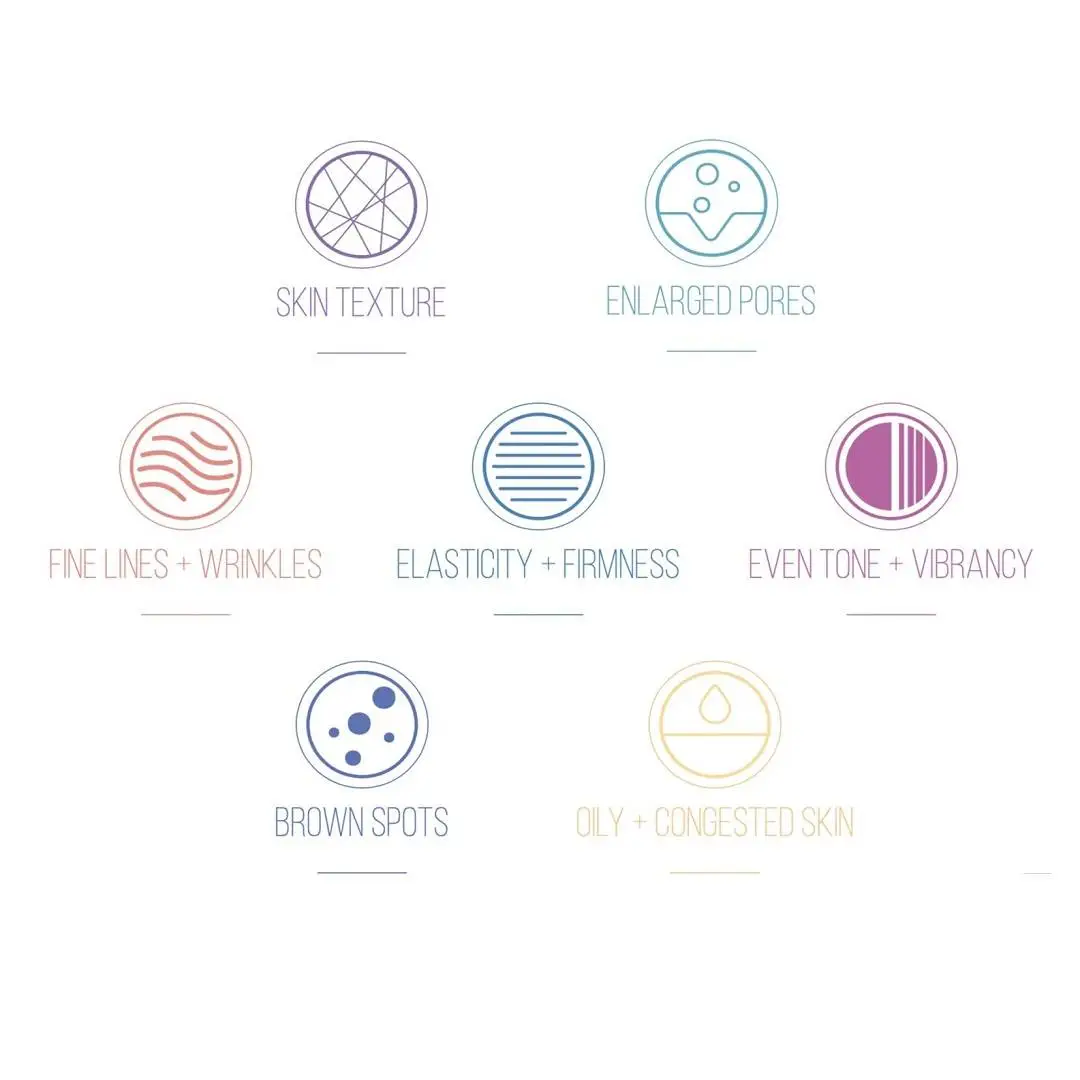 Treats
Acne
Blackheads
Rosacea
Fine lines and wrinkles
Dark spots
Redness
Pigmentation
Skin congestion
Pore size
Results
Hydrated, bright, plump, and clear complexion
Reduced fine lines and wrinkles
Increased firmness
Even skin tone and texture
Reduced brown spots
Reduced pore size
Virtual and in-person consultations complimentary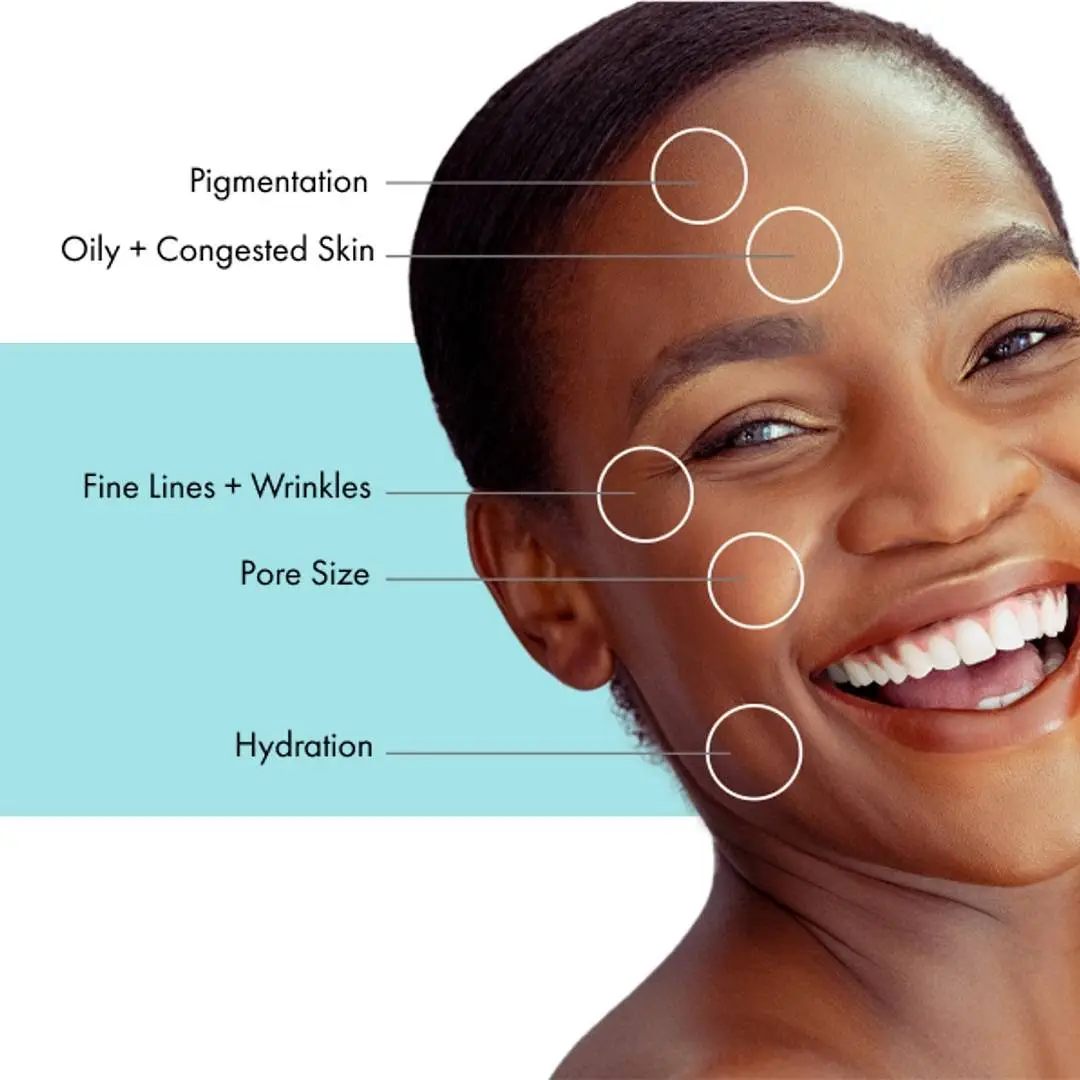 What is HydraFacial?
Imagine a non-invasive and gentle facial treatment that provides amazing results with no downtime. It's true. It's called HydraFacial, and it's available at our Buckhead and Alpharetta locations.
HydraFacials have become an incredibly popular facial treatment for both women and men in Buckhead and Alpharetta because it can be used on any skin type and for almost any skin condition. Unlike chemical peels and laser resurfacing, which leave your skin red and irritated for hours to days after treatment, HydraFacial takes 30 minutes and let's you walk out the door with the best skin of your life.
For our clients in the Buckhead and Alpharetta areas of greater Atlanta, HydraFacial is really that easy and that simple.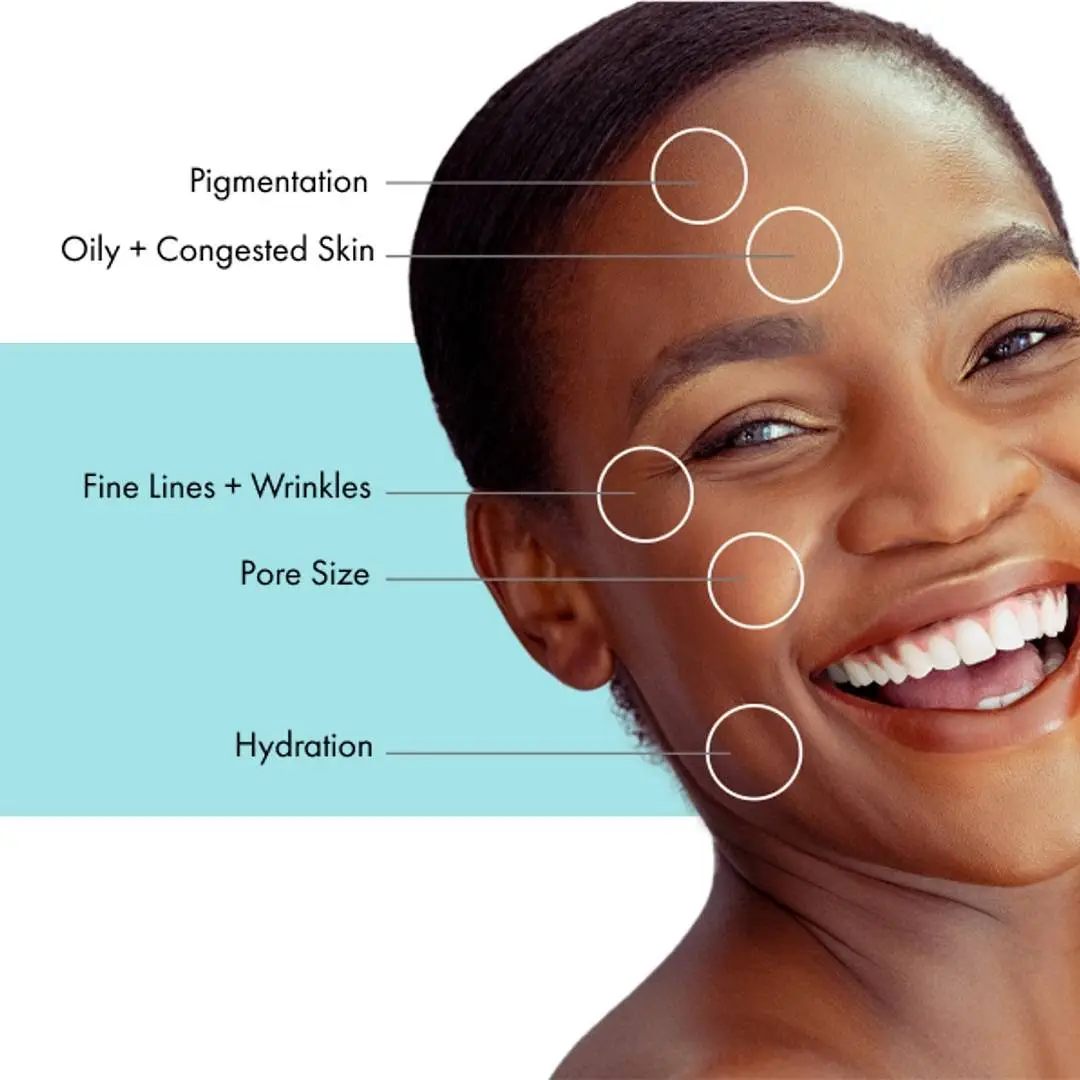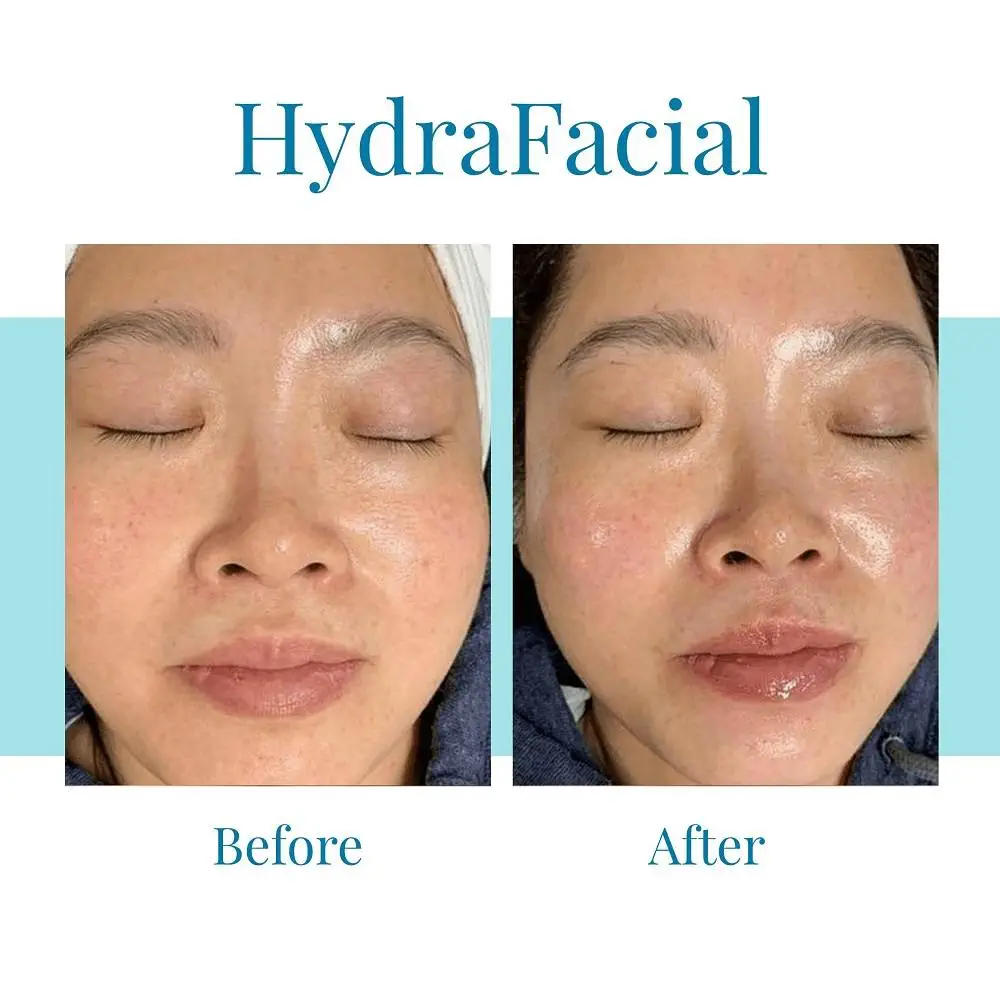 How Does HydraFacial Work?
HydraFacial uses a patented device with vortex swirling action to exfoliate, clean, and hydrate your face, all while extracting dirt, debris, and impurities from your skin – all in half an hour.
When you schedule your HydraFacial treatment at our Buckhead or Alpharetta office, you receive three facial treatments rolled into one. First, your face is cleaned and exfoliated, followed by a gentle chemical peel. Second, vacuum suction then extracts all the unwanted gunk from your face. Third, we infuse your skin with a hydrating serum.
In short, HydraFacial clears out your skin pores while hydrating your skin. It is a hydra-dermabrasion treatment that delivers glowing, healthy skin. Our clients in Buckhead and Alpharetta are amazed at the instant results HydraFacial delivers and how it immediately reduces visible pores, fines lines, and uneven tones on the face.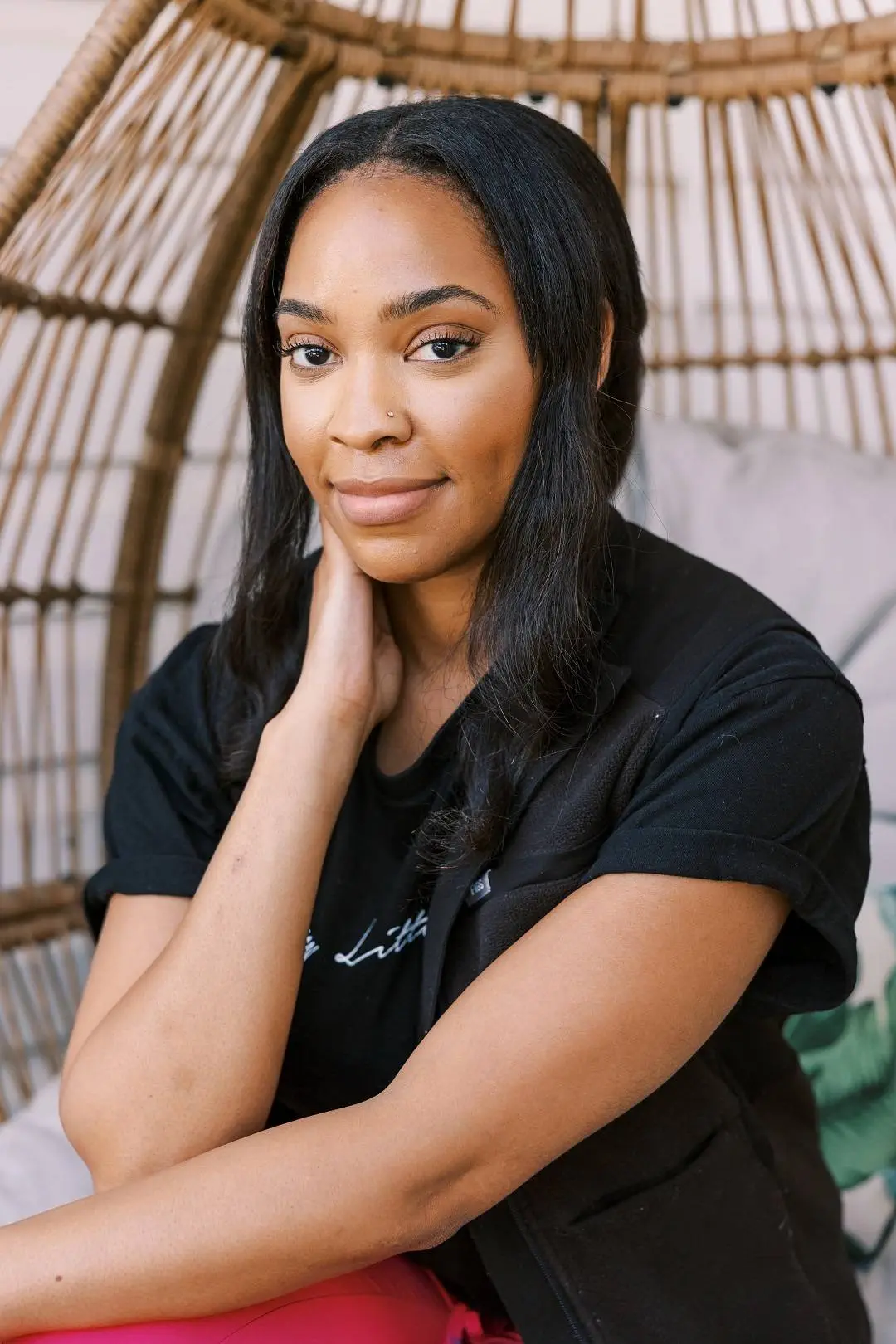 What Can HydraFacial Treat?
Whether you have sensitive skin, dry or oily skin, or acne, HydraFacial will provide you with consistent, high-quality outcomes with no downtime. Because the treatment is noninvasive, you will see positive results immediately. It is the perfect treatment before a wedding, reunion, or other event, especially for the following skin conditions:
Oily and congested skin
Enlarged skin pores
Acne
Fine lines and wrinkles
Elasticity and firmness
Skin discoloration
Uneven skin tone and vibrancy
Skin dehydration
Skin texture
Brown spots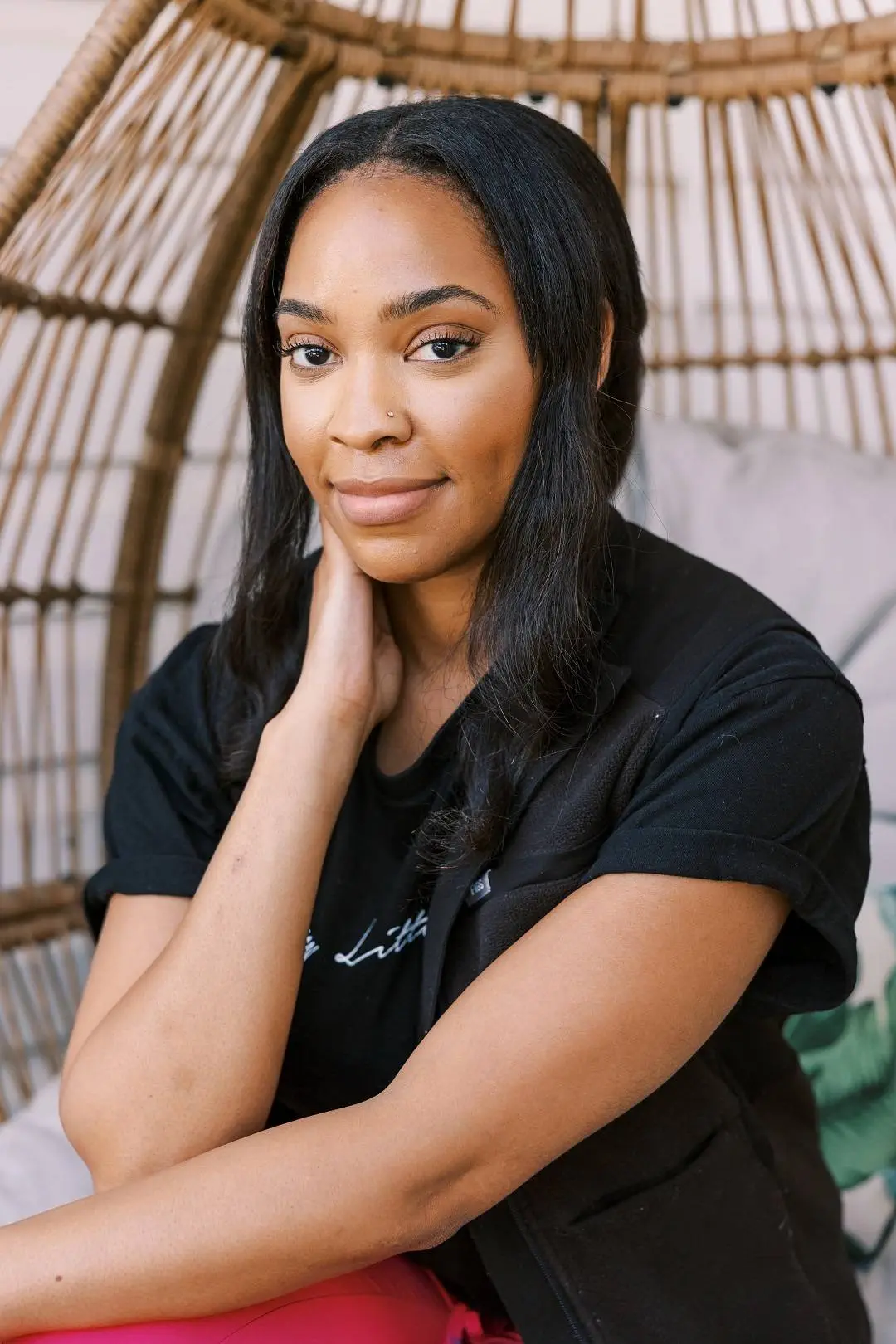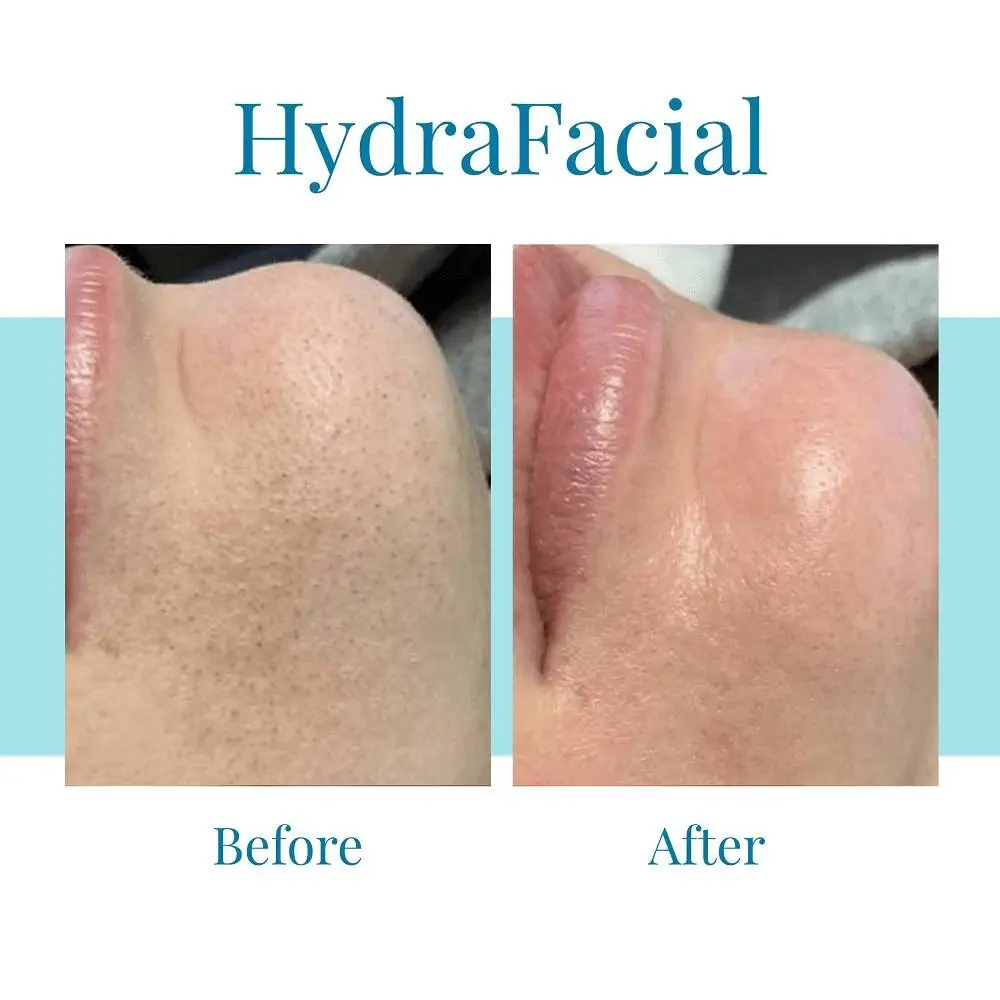 What is a Treatment Like?
For most of our clients in Buckhead and Alpharetta, a HydraFacial treatment takes about 30 minutes and follows a three-step process.
Cleanse and Peel: We call this the resurfacing step because this is when exfoliation occurs. A specially designed hydra peel tip generates a fluid vortex that tenderly dislodges dead skin cells and other impurities. Two serums are used during this step, one to remove unviable skin cells and the other to complete the peeling. One of the benefits of the HydraFacial exfoliation process is that it is uncharacteristically gentle and relaxing. Our Buckhead and Alpharetta clients describe it like having a revolving electric toothbrush gently pressed to their skin.
Extract and Hydrate: During this step, we not only remove blackheads and impurities from your pores, but also hydrate your skin. After extracting skin debris through a painless vortex suction, we apply two serums to nourish, hydrate, and protect your skin with oxidants, peptides, and hyaluronic acid. In essence, HydraFacial replaces the gunk in your skin with topical moisturizers.
Fuse and Protect: Our Buckhead and Alpharetta clients tell us this is where the magic of HydraFacial happens. During this step, we saturate your skin with antioxidants and peptides to not only detoxify, rejuvenate, and hydrate your skin, but also boost its glow. If you want to target specific skin conditions – such as wrinkles and hyperpigmentation – this is the time to do it, because at this step, the treatment is highly customizable.
HydraFacials are gentle enough that you may complete other treatments during your visit.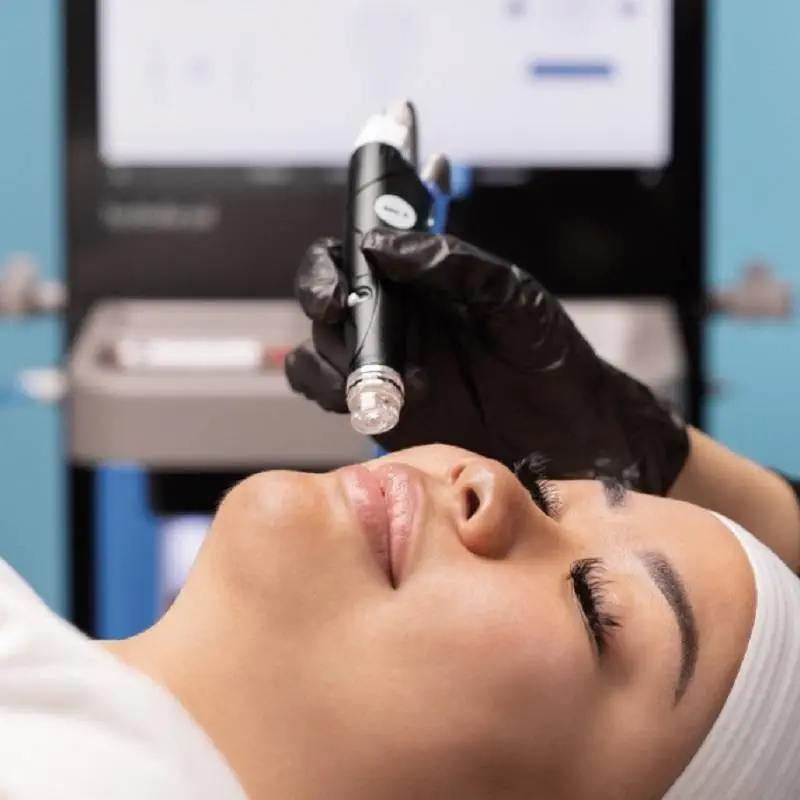 The Benefits of HydraFacial Treatment
In the Buckhead and Alpharetta areas of Atlanta, our clients undergo HydraFacial treatments every day. Why? They swear by these six benefits.
HydraFacial Improves Skin Tone: In the urbanized communities of Buckhead and Alpharetta, many of our clients battle skin discoloration and uneven skin tone. With the UV rays from Atlanta's blistering sun, the air pollutants that come from living in a major metropolitan center, and daily stress, these skin problems are common. HydraFacial, however, can help you achieve a more even skin tone.
HydraFacial Improves Skin Texture: A HydraFacial treatment softens rough patches on your skin to achieve an overall smooth effect.
HydraFacial Reduces Fine Lines and Wrinkles: By exfoliating and hydrating your skin, you can lessen the appearance of fine lines and wrinkles.
HydraFacial Lessens Pore Congestion: Pore congestion is one of the primary causes of acne and other skin issues. During a HydraFacial treatment, dirt, grime, oils, and other skin debris are removed from your pores, which provides your skin with a healthy glow and makes your face less prone to acne.
HydraFacial Results are Instant: Most of our Buckhead and Alpharetta clients tell us they have noticeably glowing skin the moment their treatment has ended. Even better, because there is no downtime, they can show off their beautiful skin right away.
HydraFacial Treatment is Customizable: HydraFacial allows you to target specific skin care concerns, such as hyperpigmentation or wrinkles, and treatment serums will be selected based on your individual needs. If you are a teenager battling acne or an adult struggling with uneven skin texture, there is a HydraFacial solution for you.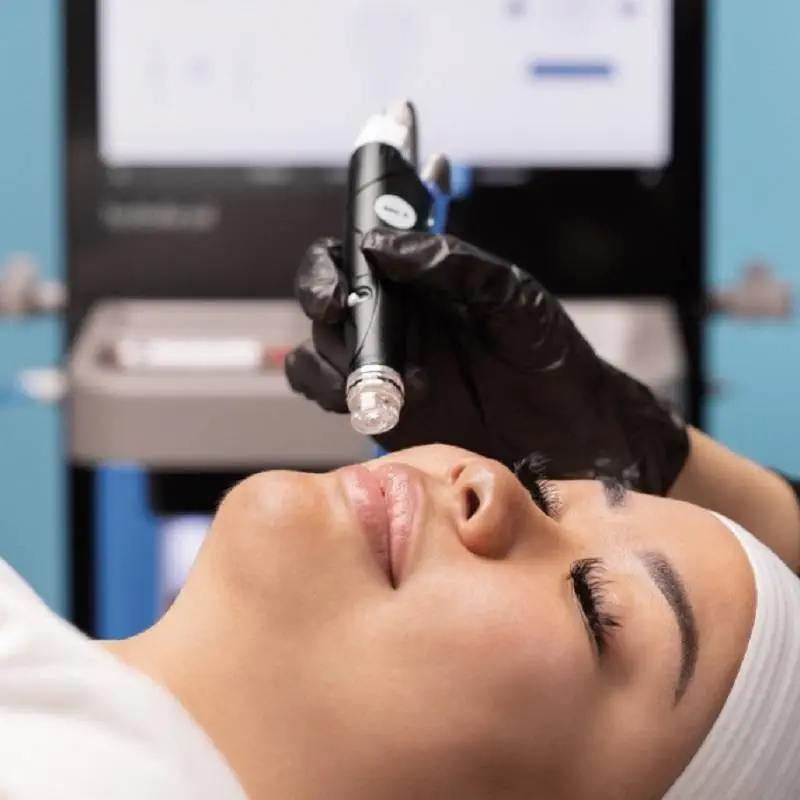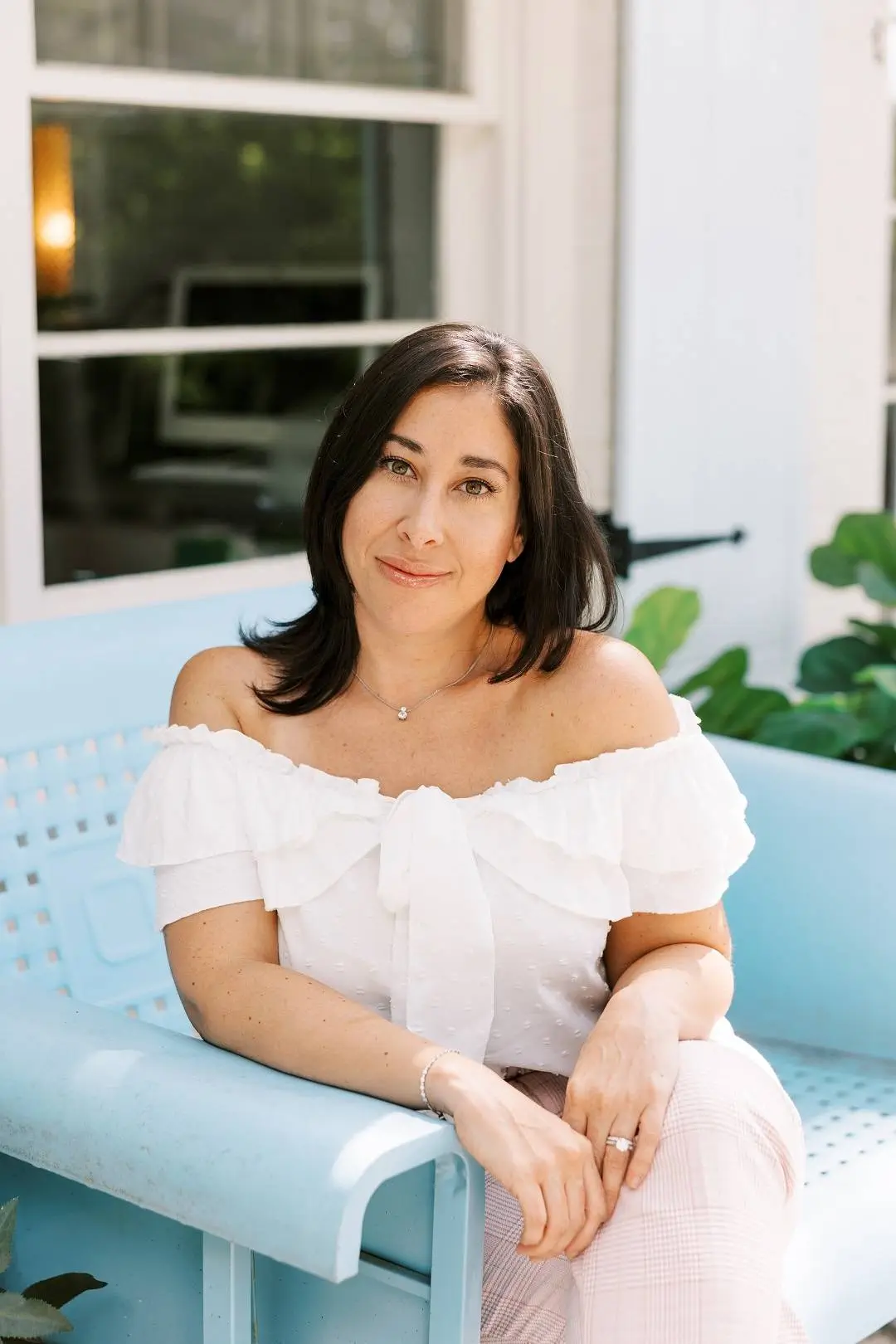 How to Get Started
HydraFacial's popularity has grown over the years, and Bella Medspa has been on the forefront of this technology since its inception. In fact, Bella Medspa was the first Atlanta med spa to offer HydraFacial with Alastin TriHex technology, using customized skin boosters for brightening, rosacea repair, healing dehydrated skin, and other anti-aging benefits.
If you want to enjoy the premium effects of a HydraFacial treatment, then just schedule an appointment at our Buckhead or Alpharetta location. Call 678-908-3491 or request an appointment online to get started.
*Disclaimer: This site and its content have been published for information and advertising purposes only. Results are never guaranteed and vary from patient to patient. Bella Medspa takes no responsibility for the accuracy of the content. Please contact us to book an appointment for individual diagnosis and treatment plan.